No recent updates in this category.
Why not...
Visual Indulgence hasn't earned any badges yet... have you?
General

Interests... hummmmm. People watching. I love to watch body language I find it intriguing. Long drives to no where, windows down, w/o a million other cars on the road. Being able to see the stars @ night. JOSHUA TREE ! Ocean breazes, the smell of burning sage, drum circles, and Fire. Truly Genuine ppl make me happy.



Music

All kinds of music

, just depends on my mood and what I am doing @ the moment. ;).

Team Cybergeist is my latest project with Angel. Angel (best known as the present/past drummer of such bands as Dope,

Genitorturers

,

PIG

,

Crossbreed

,

Switched

,

The Undead

, and many others.) had an awesome idea to bring a group of collective of musicians from all around the world together to make music through the internet the final product will be called "How to Destroy Something Beautiful" with yours truly in the mix along with many other artist. For more info click the link ;)

OMG ok you asked- Bassnectar,

Beirut

,

Bell Biv DeVoe

,

Billy Idol

,

Akon

,

The Commodores

,

Coldplay

,

David Bowie & Queen

,

DJ Shadow

,

Jefferson Airplane

,

Jimi Hendrix

,

John Lennon

,

Justin Timberlake

,

Kate Bush

,

Kate Nash

,

The Killers

,

Lamb

,

Led Zeppelin

,

Lily Allen

,

Mark Farina

,

Mazzy Star

,

MGMT

,

The Misfits

,

Moby

,

Miles Davis

,

Naked Eyes

,

Nina Simone

,

Nine Inch Nails

,

Paul Oakenfold

,

Peter Bjorn and John

,

Peter Murphy

,

Pixies

,

The Ramones

,

Mozart

,

She Wants Revenge

,

The Smiths

,

The Cure

,

Social Distortion

,

Bad Religion

,

Sean Hayes

,

Soft Cell

,

Sophie B. Hawkins

,

Underworld

,

The White Stripes an everything in between.


Movies

Television

I don't own a television. Only time I miss having one is if I am too ill to move or missing out on nature programs.

Books

Heroes
Play

Play Next

Add to queue

Play

Play Next

Add to queue

Play

Play Next

Add to queue

Play

Play Next

Add to queue

Play

Play Next

Add to queue
About me:
.. ..
we are animals

..
..
I am constantly changing everyday..
My greatest passion and to some a weakness is Sharing with an Compassion for others.
I need nature, I am part of the earth, and soak it in every chance I get.
Down to a dirty beat in the jungle of bass surrounded by people I've never met is what I need.
The best drug in the world is the ability to CREATE! Its empowering, makes me feel like I could conquer the world.
"Creator Within Ones Self" is the only "God" I believe in.
My Life- I hold the tools that shape my experiences an that reinventing the wheel every now and again is ok.
I take pictures of just about anything, I capture a moment.
I am vegan as far as what I eat. Don't judge me I won't judge you.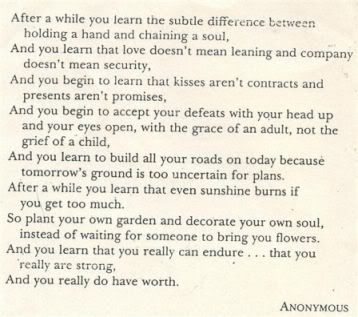 "Most people have a harder time letting themselves love than finding someone to love them." -Bill Russell
Who I'd like to meet:
Creators, mildly cocky, eclectic anomalies, sexual fun creatures who are uninhibited. Feel free to send me a message.
Status:

Single

Here for:

Networking, Friends

Hometown:

Boston

Orientation:

Bi

Body type:

5' 0" / Athletic

Ethnicity:

Other

Religion:

Agnostic

Zodiac Sign:

Capricorn

Children:

Love kids, but not for me

Smoke / Drink:

No / Yes

Education:

Some college

Occupation:

Keeper of Secrets
Holyoke Community College

Holyoke,MA

Graduated:

N/A

Student status:

Alumni

Degree:

none

Major:

Chem. Engineering

2001 to 2002

North Shore Community College

Lynn,MA

Graduated:

N/A

Student status:

Alumni

Degree:

none

Major:

Chem. Engineering

2000 to 2001

Sebring High School

Sebring,FL

Graduated:

N/A

Student status:

Alumni

1996 to 1998