No recent updates in this category.
Why not...
Val Norton hasn't earned any badges yet... have you?
General

SERVICES:

* A non-denominational Christian Program *Long-term residential care for boys and girls 12-18 *Christ-centered, Bible based Program *Christian Counseling and discipleship *Non-resident, outpatient counseling *Weekly parenting skills workshops and counseling *Family & Group Therapy *On-campus, structured education at Hope Academy *Loving, Family environment *A loving, dedicated Staff *Daily Spiritual Guidance and Teaching

......

THE FOUNDATION: National House of Hope Sara Trollinger, Founder & President of the original House of Hope in Orlando, Florida, was inspired by God to open his ministry in 1985. She is actively involved there as well as in helping others to open Houses of Hope across the nation. House of Hope has changed the lives of thousands of young people and their families, creating a nationwide model for many similar ministries within the United States. HOW YOU CAN HELP: PRAYER: We rely on the faithful prayers of God's people to intercede for this ministry, the teens, and their families. Join our prayer team to minister God's power for healing and restoration. FINANCES: We are a faith ministry relying solely on support from generous individuals and organizations with a heart for hurting teens. A sliding scale based on family income will be maintained for long-term residential care. EXECUTIVE BOARD: Founder/President- Valerie Norton Youth Leader for 30 years Extensive studies in Christian Prayer ministry and counseling Completion of Theophostic Prayer Ministry Basic training College courses through Appalachian Bible College and Trinity College for Christian counseling program Training in HOUSE OF HOPE training seminars & conferences, ACTS 2 Training in Counseling Radiant School of Ministry through Resurrection Life Church Active Board member for SHARE, INC., Battle Creek Homeschool Support Group & Co-operative for over 6 years Years of practical service in working with troubled teens and their families Housing various troubled teens in their home through the past 30 years Vice President- John Norton 30 years in youth ministry/Youth Leader On board of local church for 30 years College courses at Appalachian Bible College in Christian ministry Radiant School of Ministry through Resurrection Life Church 20 plus years as Licensed Electrician with Motorshop Electric Many years of volunteer work at Lake Ann Camp in Lake Ann, Michigan Housing troubled teens in their home for 30 years President of the board of Building Trades Credit Union Song leader for years at two different churches Secretary/Treasurer- Dwight Leo (Network Security Specialist, Managed $3M budget for government at Federal Center in Battle Creek, Michigan,Manage/oversight of 6 Information Assurance contractors,Information Secuirty Officer for RMP[Reutilization & Marketing Program] and FLIS [Federal Logistics Information System], Perform IA Performance Reviews at 110 Locations CONUS, Review audit logs for 140 servers and report security incidents) Head Intercessor: Sue Johnson Ordained Evangelistic, Retired Educator, author, song writer, and prayer warrior/Intercessor DISCLAIMER: I do not believe in the Zodiac. I can not change that myspace puts my zodiac sign on here because you have to enter your birthday. So people know, I don't support the belief in astrology and consider it occultish. I also can not control the pop ups on this site. I do not always agree with the messages of the pop ups.

INVITATION TO DRINK FREELY OF THE LIVING WATER OF JESUS

Jesus loves you very much and would love to come into your life right now. When you ask Him to come into your heart, He will forgive you of all your sin and give you a brand new life...a new beginning! You will be immediately become a child of God when you invite Him to take His place in your life. This is a miracle. To help you understand the message of the gospel a little bit more we offer a link that will explain things really well for you. http://www.greatcom.org/laws/ If you are ready to receive Jesus as your personal Savior right now, then simply pray this prayer with sincere faith: Dear Jesus, I believe that You are the Son of God and that You died for me on the cross. I ask you to forgive me of all my sins and to come into my heart. I surrender my self to You and give you the reigns of my life. I receive You as my personal Savior and Lord. I give myself entirely to you! Thank You for writing my name in Your book of life. AMEN Jesus Loves You with an everlasting Love! There is nothing better in life than knowing beyond any doubt that you are unconditionally and perfectly loved! Countless individuals spend their entire lives attempting to satisfy the cries of the empty and lonely places within - the places that long for the comfort and security that only love can provide. Where is such love and satisfaction found? Can you really experience that kind of security and well-being? Is it actually possible to understand the value of who you were created to be? There is no one like you. You were created as an object of His affection, acceptance, and love. It was never God's desire for you to experience rejection or abandonment; you were made to be a recipient of His bountiful grace and favor. May you drink deeply of these Living Waters and come to a full realization that.... God Loves You with an Everlasting love!

---------------test

Music

I love most of all Praise and Worship music of all kinds. I love to sing love songs to my Lord. Misty Edwards,

Abby Andrew

,

Chris Tomlin

,

Michael W. Smith

,

International House of Prayer praise band

,

Desperation Band

, Michael Popenhagen

Movies

Television

Oh my gosh...my favorite series is MONK! I have all the first three seasons!, I love Trading Spaces, Decorating Cents, Cash in the Attic, all the decorating shows, all the Christian channels, Everyone Loves Raymond, Old reruns of 7th Heaven, Gilmore Girls, Law and Order, CSI, Psyche, REBA, Smallville, Reruns of Home Improvement, Reruns of Fresh Prince of Belair Truthfully MOST stuff on TV is just TRASH and I can hardly watch most of it. Even the commercials are offensive. We have Dish TV and I choose to watch things that are not offensive to the heart of the Lord. Although there are times I know I fall short of this. It's hard to find things that are not offensive to the Holy Spirit!

Books

I love all kinds of books. The best, of course, is the Bible.

Heroes

First, and foremost, my hero is my Heavenly Father, Jesus Christ, and the Holy Spirit. My husband, John Norton, is my hero. He is such an awesome husband, provider, friend and father. He is my best friend, and I love him so much. My children are my heros as well (Nathan and Cassie Norton). They are so wise sometimes beyond their years. They teach me so much and I am sure they don't even realize that, but they do. I am so blessed to have them in my life as my children. What a gift from the Lord! My Mother, Wilma Beatty, was always my hero. She left this earthly realm on August 17, 1996 and I miss her everyday. She was my biggest cheerleader and encourager. She always made me feel loved, safe, and treasured. A great hero of mine is Sara Trollinger. She founded the first House of Hope in Orlando, Florida. She is such an inspiration to me during this time of trying to establish a House of Hope in our area. She forged the way for the rest of us in walking in faith to believe that God could accomplish a seemingly IMPOSSIBLE task through her, if she just believed in God's provision and faithfulness! Jesus literally beams through her every pore, and I have a deep desire to just spend personal time with this wonderful woman of God to glean and learn from her in any way I can if God ever sees fit to allow this chance. The interaction I have already had with her has left lasting and eternal changes in my life. She is an awesome example of an Esther who rose to the challenge of being born "for such a time as this," and trusting God with the outcome. May God richly bless her for the seeds she has so generously sown into HIS KINGDOM. May her harvest be abundant and overflowing as His Word has promised! I also deeply respect and admire Ellie Rounds, who founded the Traverse City House of Hope. She is also a great inspiration to me during this time and is a great reflection of God's character. SARA TROLLINGER, Orlando House of Hope Dwight Leo is also my hero. He has put an incredible amount of personal time into the S.W. Michigan House of Hope. Theophostic Prayer Ministry Certification Radiant School of Ministry Certification '07-'09 --In Process National House of Hope Training Certification ACTS 2 National House of Hope Training
Play

Play Next

Add to queue
About me:
------------------
..
-------------------- Jesus is the first passionate love of my life! He is my "exceeding great reward." He is EVERYTHING TO ME! I live FOR HIM, and I will die for Him! If need be!
Next, I adore my husband, who is the 2nd love of my life! We have been married for 30 years soon! Then, the third love of my life, are my children! Nathan and Cassie. I love being with them, doing things for them, and blessing them! I would give my life for them, my hubby and my Lord. I am so blessed with my family!! I love reading, camping, nature, and helping people in any way I can. I have a heart for troubled teens.
..
Who I'd like to meet: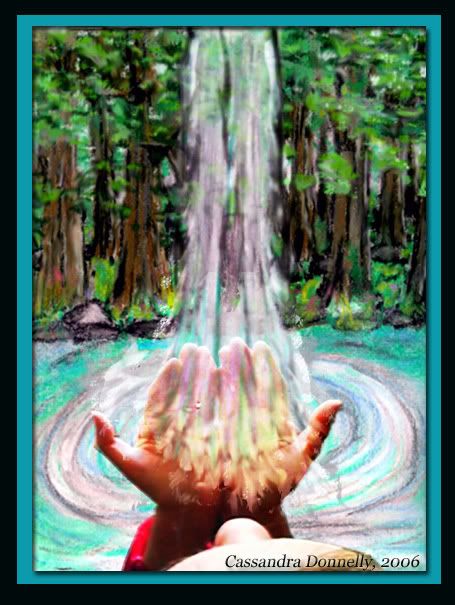 What is House of Hope S.W. Michigan?
Check out National House of Hope:
www.nationalhouseofhope.org
and our vision/mission below: VISION We are a Christian, inter-denominational, non-profit, boarding school with an emphasis on restoring hope and healing to troubled teens and their families through the power of the Holy Spirit and the Word of God. HOUSE OF HOPE provides teenagers, ages 12-18, with a Christ-centered education program, supplemented with Christian counseling, administered in a loving, home-style environment. Efforts are made to reconcile and restore teens and their families whenever possible.
Your Eyes Should Be Brown
Your eyes reflect: Depth and wisdom

What's hidden behind your eyes: A tender heart
We will also seek to transition high risk teens back into their homes and society as solid citizens and effective, contributing members of both.
We Work with Girls (12-18), Boys same age will be added as God provides facilities and provisions. Founder/President: Valerie Norton
Status:

Married

Here for:

Networking, Friends

Hometown:

Battle Creek, Michigan

Orientation:

Straight

Height:

5' 5"

Ethnicity:

White / Caucasian

Religion:

Christian - other

Zodiac Sign:

Capricorn

Children:

Proud parent

Smoke / Drink:

No / No

Education:

Some college

Occupation:

Christian Lay counselor
Appalachian Bible College

Bradley, WV

Graduated:

N/A

Degree:

In Progress

Major:

Counseling/Psychology

Minor:

Bible

1978 to 1980

Trinity Christian College

Palos Heights, IL

Graduated:

N/A

Student status:

Alumni

Degree:

In Progress

Major:

Counseling/Psychology

Minor:

Bible

Clubs:

Pom Pom Girl

1976 to 1977

Delton-Kellogg High School

Delton, MI

Graduated:

1974

Student status:

Alumni

Degree:

High School Diploma

1968 to 1974
SouthWest Michigan Living Waters House of Hope

Battle Creek, Michigan US

Founder/President

Radiant School of Ministry

Richland, Michigan US

Ministry Certification

ACTS 2 Training

Orlando, Florida US

Training in counseling