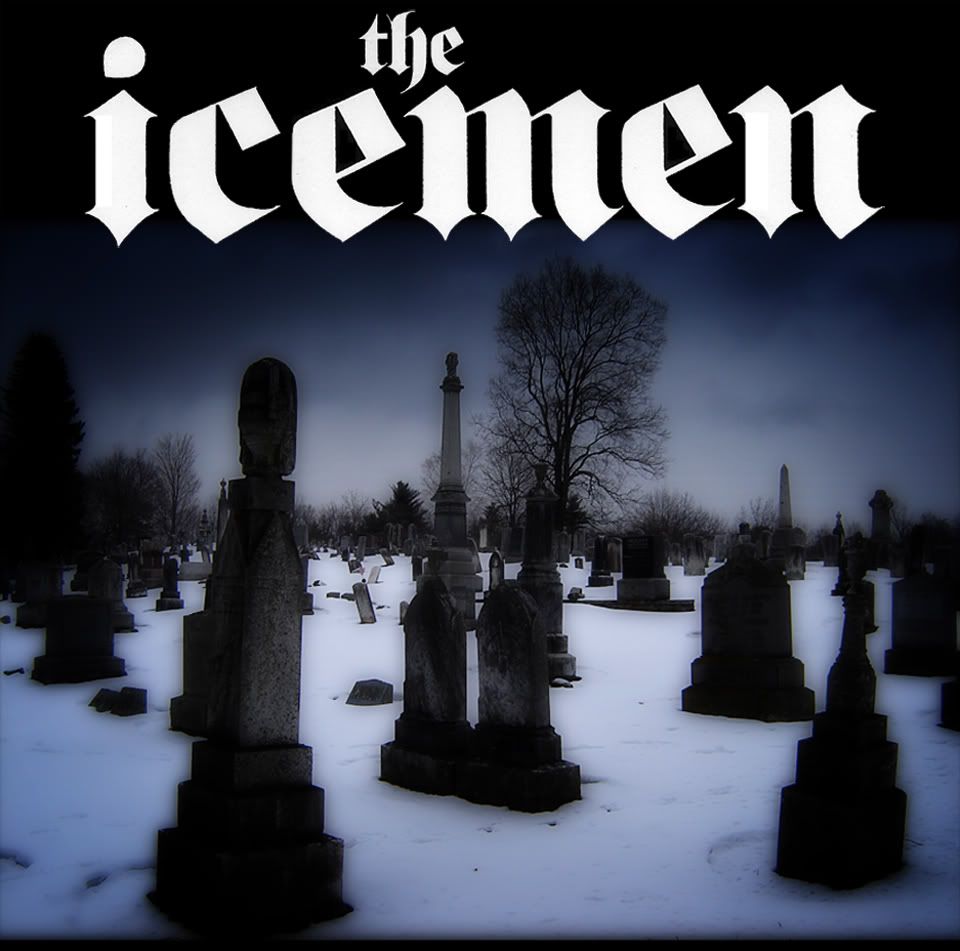 ..
Play

Play Next

Add to queue
Play

Play Next

Add to queue

53,099 plays

Play

Play Next

Add to queue

28,313 plays

Play

Play Next

Add to queue

32,973 plays

Play

Play Next

Add to queue

25,899 plays

Play

Play Next

Add to queue

26,572 plays
Genre: Metal / Hardcore
Location: Downtown New York City
Member Since: MMVII
Website www.officialicemen.com

---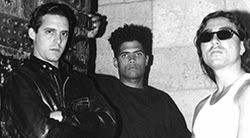 Marco Abularach: Guitar
Noah Evans: Bass
Mackie Jayson: Drums
---
THE ICEMEN has 13004 friends.
THE ICEMEN - Metal/Hardcore from Downtown New York City

PROLOGUE
The Icemen was founded by Guitarist and Songwriter Marco Abularach who was joined by Noah Evans on Bass and Drummer Mackie Jayson (Bad Brains, Cro-Mags, Madball). Marco and Noah grew up in New York's Greenwich Village and shared a recording/rehearsal studio there- Studio 50 otherwise known as SD50. They met Mackie early on while attending the High School of Music & Art.

HISTORY
The Icemen played their first show at CBGB's 11th of April 1983, a benefit for the late Patrick Mack of the Stimulators. For that one show they had Miles Kelly on vocals.

Next The Icemen turned to John Gamble on vocals. In 1984 they recorded a pair of songs "The Iceman" & "You Let It Go To Your Head" and at the time had planned to release it as a 7" although that never happened. These tracks ended up being used primarily to get gigs and featured vocal takes by both John and Marco. With this lineup (Marco, Noah, Mackie, John) The Icemen played shows through '84 and '85 in NYC mostly at CBGB's and Pyramid Club. By the end of '85 Gamble was released from the band.

A two year period followed with the band unable to find a vocalist they would accept. It was 1987 when they finally settled for Carl Demola (aka Carl Griffin) and this would be the lineup best known to most.

The Icemen would perform live shows through the next five years, often at CBGB, their "Home Base".

In 1991 The Icemen released the "R.I.P." EP on Blackout! Records. This 4 song EP contained the following tracks: Rest in Peace, Shadow Out of Time, The Harsh Truth, No Guts No Glory. It was released on both CD and Cassette, in addition Rest in Peace & The Harsh Truth were released on 7" including a limited edition in blue or red vinyl.

All of The Icemen's Music & Lyrics were written by Marco who in addition created all band related Artwork (Album Cover, Posters/Flyers, T-Shirts).

R.I.P. was The Icemen's only official release, no other material written and performed by original members Marco, Noah, Mackie has ever been released.

EPILOGUE
While the band continued to perform through 1992, frustration at lack of musical growth continued to mount and it would not be much longer before The Icemen would dismiss Carl from their band.

They continued to search for a new vocalist and to write and record in their studio. During 1993 vocalist Gary Lee tracked on several of The Icemen's last recordings.

By the late 1993 the Official Icemen's activity had come to an end...

Until now.

REPRISE
From out of the shadows of long silent years The Icemen have returned. Having painstakingly transferred all of their many original tape recordings from analog to digital, they rise from the grave with two formerly unreleased tracks. Reaper Records releases their colored vinyl 7" featuring "The Iceman" - the first ever recording by The Icemen (1984 @ Nola Studios New York) and "It'll Be Your Grave" - another of their earliest recordings, one of several sessions they recorded at Nola Studios from 1984-1986.



Here's just a few of the many Bands we've shared the stage with:
Beastie Boys
Biohazard
C.O.C. (Corrosion of Conformity)
Leeway
Life Of Agony
Murphy's Law
Prong
Sick Of It All
Sheer Terror
Sonic Youth
Type O Negative
Warzone



All Music, Lyrics, Artwork © Marco Abularach
Page Design: Marco Abularach
Band Photographs Thanks To: Dave Brown, B.J. Pappas, Desmond K. Shaw, Michelle Taylor


HTML comments with large images/animations will be deleted. Apologies but we like our page to load in as smooth and timely a manner possible.


This Official MySpace page is administered by the original and founding members of The Icemen.


THE ICEMEN ® mark is registered in the U.S. Patent and Trademark Office.