Play

Play Next

Add to queue
Play

Play Next

Add to queue

1,894 plays

Play

Play Next

Add to queue

909 plays

Play

Play Next

Add to queue

630 plays

Play

Play Next

Add to queue

576 plays
Genre: Metal

Location ATLANTA, GEORGIA, US

Profile Views: 38856

Last Login: 5/24/2011

Member Since 6/29/2005

Record Label Crushing Productions

Bio

...... Atlanta, Georgia's six-piece Burden of Existence has just completed work on their full-length debut album. Co-produced and engineered by acclaimed North Carolina producer Jamie King (Between the Buried and Me, He Is Legend, etc.), the album sees the band exploring an atmospheric, European-inspired melodic metal, topped by the beguiling and graceful vocals of Narissa Wolke. With flourishes of progressive metal and doom, The Burden synthesizes commercial and heavier, more experimental tendencies, resulting in an accessible and hook-heavy sound. The band features members of instrumental progressive metal outfit, Canvas Solaris (Sensory/Lasers Edge), and will look to tour in support of their debut offering. .... ........................ ............

Members

........ .. ....Narissa Wolke....Vocals.... .. ........ .. ....Chris Rushing....Rhythm/Lead Guitars.. .... .. .. .. ........ .. ....Nathan Sapp....Rhythm/Lead Guitars.. .... .. .. .. ........ ....Gael Pirlot.... Bass...... .. .. .. ...... .. ....Donnie Smith....Keyboards...... .. .. .. ...... .. ....Hunter Ginn....Drums/Percussion...... .. .. ..

Influences

A Perfect Circle.. Anata.. Andromeda.. Arcturus.. Behold the Arctopus.. Blind Guardian.. Borknagar.. Carcass.. Cynic.. Dan Swano.. Dark Tranquillity.. Death.. Dissection.. Emperor.. Enslaved.. Extol.. Fates Warning.. Gordian Knot.. In Flames (Pre-Reroute to Remain).. Katatonia.. Lost Horizon.. Martyr.. Meshuggah.. Opeth.. Orphaned Land.. Pantera.. Soilwork (Pre-Natural Born Chaos).. Solefald.. Spastic Ink.. Spawn of Possession.. Spiral Architect.. The Mars Volta.. Theory in Practice.. Tool.. Twisted Into Form.. Vintersorg..

Sounds Like
No recent updates in this category.
Why not...
00:23 | 143 plays | Apr 23 2009
Bio:
Atlanta, Georgia's six-piece Burden of Existence has just completed work on their full-length debut album. Co-produced and engineered by acclaimed North Carolina producer Jamie King (Between the Buried and Me, He Is Legend, etc.), the album sees the band exploring an atmospheric, European-inspired melodic metal, topped by the beguiling and graceful vocals of Narissa Wolke. With flourishes of progressive metal and doom, The Burden synthesizes commercial and heavier, more experimental tendencies, resulting in an accessible and hook-heavy sound. The band features members of instrumental progressive metal outfit, Canvas Solaris (Sensory/Lasers Edge), and will look to tour in support of their debut offering. .... ..
Member Since:
June 29, 2005
Members:
Narissa Wolke
Vocals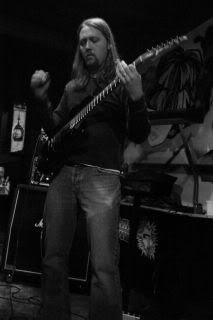 Chris Rushing
Rhythm/Lead Guitars


Nathan Sapp
Rhythm/Lead Guitars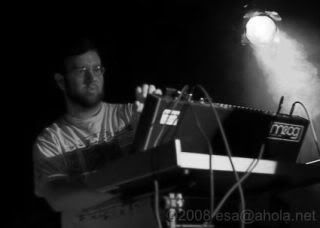 Donnie Smith
Keyboards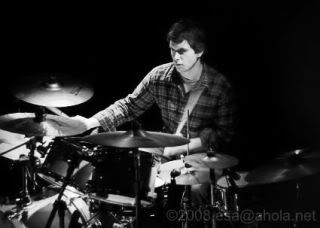 Hunter Ginn
Drums/Percussion


Influences:
A Perfect Circle
Anata
Andromeda
Arcturus
Behold the Arctopus
Blind Guardian
Borknagar
Carcass
Cynic
Dan Swano
Dark Tranquillity
Death
Dissection
Emperor
Enslaved
Extol
Fates Warning
Gordian Knot
In Flames (Pre-Reroute to Remain)
Katatonia
Lost Horizon
Martyr
Meshuggah
Opeth
Orphaned Land
Pantera
Soilwork (Pre-Natural Born Chaos)
Solefald
Spastic Ink
Spawn of Possession
Spiral Architect
The Mars Volta
Theory in Practice
Tool
Twisted Into Form
Vintersorg

Record Label:
Crushing Productions