played a song

Play

Play Next

Add to queue

Shaken
Tanya Schoniwitz hasn't earned any badges yet... have you?
General


www.hostdrjack.com

A Little about me now....My name is Tanya. I'm doing the best i can as a mom... i have 4 beautiful children,my youngest son lives with his dad still and but my oldest sons now live with me Thank God!! and my lil girl lives with me..i use to say if it was in Gods will they would all be back in my life, well...he must have been listening cause he answered my prayers...PRAISE GOD......Jake is my wonderful husband,i dont know what i would do without...he is so special to me..we been through pure hell together but we made it through it all..thanks to God himself..guess it was meant to be huh??

Movies

Television

Heroes

glitter-graphics.com

I HAVE BEEN WANTING TO WRITE SOMETHING ABOUT MY COUSIN KIM...SO HERE IT GOES.. SHE WAS MORE THAN MY COUSIN,SHE WAS MY BEST FRIEND..SHE TAUGHT ME ABOUT LIFE, SHE WAS THERE WHEN I JUST WANTED TO TALK, THE LORD TOOK HER HOME WAY TO SOON,BUT I AINT GONNA ASK WHY, GOD KNOWS WHAT HE IS DOING..ITS ALL IN HIS HANDS BUT ITS BEEN A WHILE SINCE SHE PASSED AWAY,BUT I JUST WANTED TO PUT SOMETHING ON MY PAGE FOR HER.. I WISH SHE COULD SEE HER KIDS..THEY ARE AWESOME. HER TWINS ARE 21 NOW,THEY ARE DOING GREAT,SHE IS A GRANDMA NOW,CAUSE HER OLDEST DAUGHTER HAD A LITTLE GIRL,,AND LILLY IS HER YOUNGEST,I HAVENT SEE HER MUCH SINCE KIM PASSED AWAY, BUT IM SURE SHE IS JUST A BEAUTIFUL AS KIM WAS, SO KIM THIS IS FOR YOU, I HOPE AND PRAY I GET TO SEE YOU AGAIN,.. SO I JUST WANTED TO PUT A SONG ON HERE THAT REMINDS ME SO MUCH OF HER, IT IS BETTE MIDLER'S WIND BENEATH MY WINGS.... R.I.P KIM, I LOVE AND MISS YOU SO MUCH.. PLEASE WATCH THIS VIDEO....ITS MY SONG TO KIM :)

Bette MidlerAdd to My Profile

|

More Videos MY HERO IS JESUS CHRIST! HE DIED SO THAT ME AND YOU DIDNT HAVE TO BURN IN HELL...TRUST HIM AND OBEY HIM..HE BOUGHT AND PAID FOR YOU WITH HIS PRECIOUS BLOOD,YOU JUST HAVE TO ACCEPT HIM AND BELEIVE IN HIM..AND HAVE FAITH IN HIM.AND ASK HIM TO SAVE YOU ,AND HE WILL!!

Footprints:....

One night a man had a dream.He dreamed he was walking along the beach with the LORD.Across the sky flashed scenes from his life.For each scene ,he noticed two sets of footprints in the sand.One belonged to him,and the other to the LORD. When the last scene of his life flashed before him,he looked back at the footprints in the sand.He noticed that many times along the path of his life there was only one set of footprints.He also noticed that it happend at the very lowest and saddest times in his life.. This really bothered him,and he questioned the LORD about it."LORD,you said that once I decided to follow you,you'd walk with me all the way.But I have noticed that during the most troublesome times in my life,there is only one set of footprints.I don't understand why when i needed you most you'd leave me." The LORD replied,"my precious ,precious child.I love you and I would never leave you.During your times of trial and suffering,when you see only one set of footprints,it was then i carried you"
Christian Glitter by www.christianglitter.com

imikimi - Customize Your World
Play

Play Next

Add to queue

Play

Play Next

Add to queue

Play

Play Next

Add to queue

Play

Play Next

Add to queue

Play

Play Next

Add to queue
About me: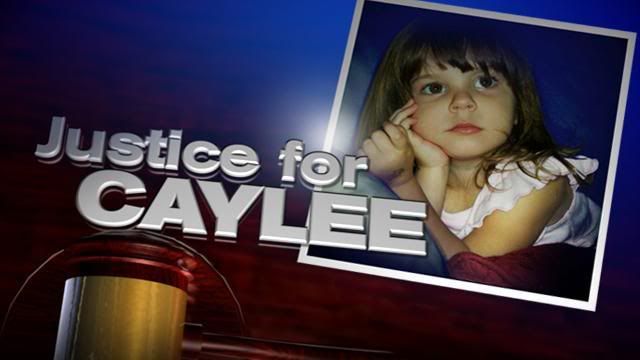 Tanya wants U 2 know JESUS SAVES all who will ask!!!!!!!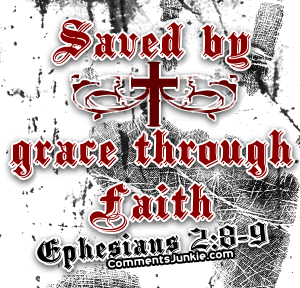 ..Christian Comments..
Myspace Icons

Christian MySpace Graphics YOU ARE NOT AN ACCIDENT!!!! YOU ARE WHO YOU ARE FOR A REASON. YOU'RE PART OF AN INTRICATE PLAN. YOU'RE A PRECIOUS AND PERFECT UNIQUE DESIGN, CALLED GOD'S SPECIAL WOMAN OR MAN.... YOU LOOK LIKE YOU FOR A REASON OUR GOD MADE NO MISTAKE. HE KNIT YOU TOGETHER WITHIN THE WOMB. YOU'RE JUST WHAT HE WANTED TO MAKE..... THE PARENTS HE GAVE YOU WERE THE ONES HE CHOSE. AND NO MATTER HOW YOU FEEL, THEY WERE CUSTOM-DESIGNED WITH GOD'S PLAN IN MIND. AND THEY BEAR THE MASTER'S SEAL..... NO,THAT TRAUMA YOU FACED WAS NOT EASY. AND GOD WEPT THAT IT HURT YOU SO; BUT IT WAS ALLOWED TO SHAPE YOUR HEART SO THAT INTO HIS LIKENESS YOU'D GROW....... YOU ARE WHO YOU ARE FOR A REASON, YOU'VE BEEN FORMED BY THE MASTER'S ROD. YOU ARE WHO YOU ARE,BELOVED, BECAUSE THERE IS A GOD!!!!!!! JOHN 3:16 SAYS.. "For God so loved the world that he gave his one and only Son,that whoever believes in him shall not perish but have eternal life.

1 JOHN 5:12 SAYS... He that hath the Son hath life; and he that hath not the Son of God hath not life.

JOHN 14:6 Jesus saith unto him, I am the way, the truth, and the life: no man cometh unto the Father, but by me.

ROMANS 6:23 For the wages of sin is death; but the gift of God is eternal life through Jesus Christ our Lord.

MATTHEW 11:28-30 SAYS Come unto me, all ye that labour and are heavy laden, and I will give you rest. Take my yoke upon you, and learn of me; for I am meek and lowly in heart: and ye shall find rest unto your souls. For my yoke is easy, and my burden is light.
..
Status:

Married

Hometown:

biloxi

Orientation:

Straight

Height:

5' 3"

Ethnicity:

White / Caucasian

Religion:

Christian - other

Zodiac Sign:

Scorpio

Children:

Proud parent

Education:

High school

Occupation:

a stay at home mommy
Diberville Senior High Sch

Diberville, MS

Graduated:

1991

Student status:

Alumni

Degree:

High School Diploma

1979 to 1991