Play

Play Next

Add to queue
Play

Play Next

Add to queue

16,137 plays

Play

Play Next

Add to queue

6,256 plays

Play

Play Next

Add to queue

6,645 plays

Play

Play Next

Add to queue

7,959 plays

Play

Play Next

Add to queue

5,512 plays
Genre: Acoustic / Blues / Rock

Location HANSEN writes about StevieRayVaughan ~TexasTwister, Washington, Un

Profile Views: 128602

Last Login: 5/6/2011

Member Since 1/2/2008

Website randyhansen.com

Type of Label Major

Bio

.. OFFICIAL RANDY HANSEN SONGS.. Myspace website affiliated with the website links listed below: RANDY HANSEN MYSPACE Click Link: RandyHansenBandUSA.. RANDY HANSEN YouTube CHANNEL .. Click Link: ..RandyHansenMusic.. .. PUBLIC RELATIONS DIRECTOR.. ~AC ICE, RockStar PR .. Myspace click link: ..ACICErockstarpr.. .. BOOKING USA.. ~Fillo K Productions .. Kevin Fillo .. E-Mail: fillok@msn.com .. .. BOOKING EUROPE .. ~JazzHaus Booking .. Reinhard Buchman .. E-Mail: buchmann@jazzhausbooking.com.. Website click link: ..jazzhausbookingrandy_Hansen-en.. .. RANDY HANSEN American guitarist, songwriter, artist and occasional actor, best known for his work contributing to the soundtrack for Apocalypse Now (1980 Academy Award Winner for Best Sound) and Founder of the "Worlds First Rock Tribute Act" honoring Jimi Hendrix. .. PERFORMANCE HISTORY HIGHLIGHTS Randy Hansen began performing in 1974, when he joined Kid Chrysler and The Cruisers. .. Hansen decides after a few years to branch out on his.. own with his Band ~Randy Hansens Machine Gun .. (Jimi Hendrix Tribute). Hansen breaks new ground in .. Rock & Roll history, by pioneering the first Rock Tribute .. act in the United States and soon spreads though out .. the world. .. ...... .. Apocalypse Now, Directed by Francis Ford Coppola, hires .. Hansen to compose sixteen minutes of guitar and bass .. soundtracks depicting machines of war guns and bombs. .. The movie won an Academy Award for "Best Sound" in .. 1980 and ranks number one on the "Top 100 Movie Lists" .. by Aaron Caldwell... .. In 1979, Capitol Records signs Hansen to a six-album .. record contact. Hansen released his first solo record, .. and went on a national tour. The 1st Randy Hansen .. album wasn't very successful, due to management .. disagreements, so he returns to his Randy Hansen .. Machine Gun project (Jimi Hendrix Tribute). .. During a performance at Seattle's Paramount Theater, .. Hansen was approached backstage by Jimi's Father Al .. Hendrix. Tears in his eyes, Al was so moved by Hansen's .. performance, he called him Jimi... .. .. ...... .. After selling out L.A.'s Greek Theater in 1979 and per-.. forming for seventy five thousand fans at the Oakland .. Coliseum, Capitol Records signs Hansen to a six-album.. record contact. Hansen released his first solo record,.. and went on a national tour. .. .. .. ...... .. It was Stevie Ray Vaughan's hometown, Austin, Texas, .. where Vaughan was the hometown favorite entertainer .. and Hansen is due on a national tour through town. The .. promoter adds Vaughan to the mix giving the fans the .. best opening act they ever experienced; two perform-.. ances at the Armadillo Headquarters' and one at the CBS.. Ballroom. Consequently, Vaughan and Hansen begin a .. lifetime friendship. .. .. .. ...... .. Beginning in the 1980's and on several occasions though .. out Hansen's professional career, band members of .. "Band of Gypsy's" drummer Buddy Miles and Bassist .. Billy Cox all came together for many concert tours... .. MYSPACE: ..BuddyMilesBand.. .. .. In 1984, the rock band "Devo" approached Hansen to play .. Jimi Hendrix in the music video "Are You Experienced". He .. received much praise for his ability to invoke the spirit of .. Jimi Hendrix from MTV producer Mark Goodman, who also .. had seen Hansen perform in Philadelphia's Tower Theater. .. .. .. Hansen's skill at reproducing the Hendrix sound launches .. him on tours with the original band mates from the "Jimi .. Hendrix Experience" project, drummer Mitch Mitchell and .. bassist Noel Redding... .. .. ...... .. In the early 90's, guitarist Leslie West brought comedian .. Sam Kinison to see Hansen perform at LA's Roxy Theater .. and this resulted in several tours performing live on stage .. with Kinison as well as an HBO special... .. .. In 1991, Jimi Hendrix alumni, Billy Cox, Mitch Mitchell, .. Buddy Miles, and Noel Redding unite with Hansen, for a .. huge celebration in honor of Jimi Hendrix's birthday... .. .. ...... .. Former "Scorpions" member, Uli Jon Roth, asked Hansen .. in 1991 to perform in a two-hour television special devoted .. to Hendrix, with musicians Jack Bruce (Cream), Simon .. Phillips (Jeff Beck, Toto) and John Wetton (Asia, King Crimson)... .. WEBSITE: ..UliJonRoth.. .. .. Stations throughout Europe aired the Hendrix special .. repeatedly, which created an ever-lasting demand for .. The Randy Hansen Band to tour in the European market. .. This was extremely successful and is still alive today in 2008... .. .. The year is 1997, in Koper, Slovenia at the lovely Venetian .. Palace, Randy Hansen, Buddy Miles and Neil Stubenhaus .. perform for a packed house, on excusive Koper-Capodistria .. National live TV... .. .. ...... .. Hansen is hired by Paul Rodgers (Free, Bad Company, .. The Firm, Queen) for his first solo tour, 1998... .. MYSPACE: ..PaulRodgersTheVoice.. .. .. .. ...... .. In 2002, longtime friend Nicholas Cage asked Hansen .. to act and perform in his directorial debut the movie .. "Sunny" starring James Franco, Mena Suvari, Harry .. Dean Stanton, and Nicholas Cage. Hansen immediately .. accepted traveling to New Orleans for the cameo .. appearance, acting and performing his original .. composition "Angel Hair Trigger" written for the movie. .. .. .. ...... .. Steve Miller honors Hansen by inviting him onstage to .. play with the Steve Miller band as well as opening the .. show at the Puyallup Fair for thousands of adoring crazy .. fans. Puyallup, WA, 2007... .. MYSPACE: ..SteveMillerBand.. .. .. ...... .. RockStar ReUnion 2008 with Roger Fisher and Friends, .. Hansen performed all night during the All-Star RockJam .. of the decade with, Roger Fisher-Guitar, Steve Fossen-.. Bass, Mike Derosier-Drums (3 original band members .. from Heart), Tony "TC" Coleman-Drums (BB King), Goldy .. McJohn-Keyboards(Steppenwolf), Allen White-Drums (Yes,.. John Lennon), Lynn Sorensen-Bass/Violin (Paul Rogers, .. Sex and Violins), Evan Sheeley-Bass (TKO, Sex and .. Violins), Marino Corriea-Keyboards (Tommy Gunn and .. the Damage Done from the War Babies), Gregg Fox-Keys, .. FreddyDennis (The Kingsmen) and more. .. MYSPACE: ..RockStarReUnion.. .. ...... .. Hansen performs with Don Wilson-Guitar, The Ventures .. (Rock & Roll Hall of Fame Inductee 2008), Alan White-.. Drums (YES, John Lennon) and Kevin John Adams-Bass .. (Randy Hansen Band USA). "Pacific Northwest Famous .. Landmark Restaurant" The Canlis in the private Penthouse .. dining room celebrating with Lady Diana E. Rhea, The .. Boeing Company, 65 years of extraordinary service. .. Mr. Scott Carson, Boeing Company President and .. Mr. Mark Jenkins, Vice President and CEO along with .. several other Seattleite's have a great time. .. MYSPACE The Ventures: ..TheVentures.. .. MYSPACE Alan White: ..ImagineAlanWhite.. .. ...... .. "For Rock's Sake" concert benefiting MusiCares. Randy .. Hansen joins Alan White (YES/John Lennon/George .. Harrison) and a host of other legendary musicians Spike.. Edney (Queen), James Moses (Queen), Jeff Scott Soto .. (Journey), Bernt Bodal (HOST). MusiCares: The MusiCares .. Foundation, Inc., was established in 1989 by the National .. Academy of Recording Arts and Sciences. .. WEBSITE MusiCares: ..GrammyMusiCares.. .. MYSPACE Jamie Moses: ..JamieMosesGuitar.. .. MYSPACE Jeff Scott Soto:..SewToe.. .. .. ...... .. Rockers, Suits and the kids jam a benefit for music .. education. Hansen joins former Governor of Arkansas, .. former Presidential Candidate 2008 and bassist Mike .. Hukabee, Legendary Drummer Alan White, two northwest .. young groups Shotty and Oven Fresh and a host of local .. musical talent raising awareness for the personalized .. specialty music license plate project benefiting music .. education in Washington State public schools... .. WEBSITE: ..MusicPlates.. .. ...... .. Hansen performs September 2008 at the Koka Booth .. Amphitheatre in Cary, North Carolina, for one of the .. biggest concert events of 2008 — A benefit concert .. for the Rock and Roll Hall of Fame and Museum .. and the John Entwistle Foundation. A line-up comprised .. of some of Rock & Rolls best-known front men performed .. some of their individual or groups greatest hits .. backed by an all-star band for the ages. Jack Bruce .. (Cream), Alan White (Yes, John Lennon, George Harrison), .. Marty Balin and Paul Kantner (Jefferson Starship), Tom .. Constanten (Grateful Dead), Dennis DeYoung (Styx), Joe .. Lynn Turner (Deep Purple and Rainbow), Buck Dharma .. (Blue Oyster Cult) and Mark Farner (Grand Funk Railroad). .. .. ...... .. ~Karen Choyce .. .. ...... .. To My Family, Friends, Music Associates and Fans, .. It is difficult to tell you how deeply saddened I feel .. about Mitch Michell's death. What started my .. relationship with Mitch many years ago as a very .. extraordinary tour with original band mates from .. the "Jimi Hendrix Experience" project, drummer .. Mitch Mitchell and bassist Noel Redding. I felt a .. special kinship and a privilege to have worked .. with him and I will never forget his thoughtfulness.. and kindness. .. With great personal sorrow and passion I will continue .. on performing with my respects to such an amazing .. man full of grace and power. Forever in my heart Mitch .. I dedicate my performances to you sir Mitch Michell... .. Rest in eternal PEACE Brother Mitch,.. Randy .. .. .. .. I edited my profile with Thomas Myspace Editor V4.4 (www.strikefile.com/myspace) ............ ....Myspace Layouts.. at Pimp-My-Profile.com / ..Black w/teal green.. - ..Image Hosting....

Members

Influences

Sounds Like
No recent updates in this category.
Why not...
08:06 | 810 plays | Jan 16 2009
Bio:
OFFICIAL RANDY HANSEN SONGS
Myspace website affiliated with
the website links listed below:

RANDY HANSEN MYSPACE
Click Link: RandyHansenBandUSA
RANDY HANSEN YouTube CHANNEL
Click Link: RandyHansenMusic
PUBLIC RELATIONS DIRECTOR
~AC ICE, RockStar PR
Myspace click link: ACICErockstarpr
BOOKING USA
~Fillo K Productions
Kevin Fillo
E-Mail: fillok@msn.com

BOOKING EUROPE
~JazzHaus Booking
Reinhard Buchman
E-Mail: buchmann@jazzhausbooking.com
Website click link: jazzhausbookingrandy_Hansen-en
RANDY HANSEN

American guitarist, songwriter, artist and occasional actor,
best known for his work contributing to the soundtrack
for Apocalypse Now (1980 Academy Award Winner for
Best Sound) and Founder of the "Worlds First Rock
Tribute Act" honoring Jimi Hendrix.


PERFORMANCE HISTORY HIGHLIGHTS


Randy Hansen began performing in 1974, when he
joined Kid Chrysler and The Cruisers.

Hansen decides after a few years to branch out on his
own with his Band ~Randy Hansens Machine Gun
(Jimi Hendrix Tribute). Hansen breaks new ground in
Rock & Roll history, by pioneering the first Rock Tribute
act in the United States and soon spreads though out
the world.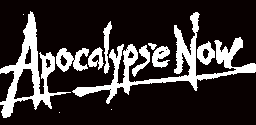 Apocalypse Now, Directed by Francis Ford Coppola, hires
Hansen to compose sixteen minutes of guitar and bass
soundtracks depicting machines of war guns and bombs.
The movie won an Academy Award for "Best Sound" in
1980 and ranks number one on the "Top 100 Movie Lists"
by Aaron Caldwell.


In 1979, Capitol Records signs Hansen to a six-album
record contact. Hansen released his first solo record,
and went on a national tour. The 1st Randy Hansen
album wasn't very successful, due to management
disagreements, so he returns to his Randy Hansen
Machine Gun project (Jimi Hendrix Tribute).

During a performance at Seattle's Paramount Theater,
Hansen was approached backstage by Jimi's Father Al
Hendrix. Tears in his eyes, Al was so moved by Hansen's
performance, he called him Jimi.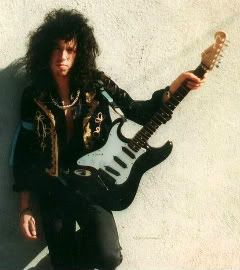 After selling out L.A.'s Greek Theater in 1979 and per-
forming for seventy five thousand fans at the Oakland
Coliseum, Capitol Records signs Hansen to a six-album
record contact. Hansen released his first solo record,
and went on a national tour.



It was Stevie Ray Vaughan's hometown, Austin, Texas,
where Vaughan was the hometown favorite entertainer
and Hansen is due on a national tour through town. The
promoter adds Vaughan to the mix giving the fans the
best opening act they ever experienced; two perform-
ances at the Armadillo Headquarters' and one at the CBS
Ballroom. Consequently, Vaughan and Hansen begin a
lifetime friendship.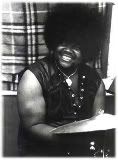 Beginning in the 1980's and on several occasions though
out Hansen's professional career, band members of
"Band of Gypsy's" drummer Buddy Miles and Bassist
Billy Cox all came together for many concert tours.

MYSPACE: BuddyMilesBand

In 1984, the rock band "Devo" approached Hansen to play
Jimi Hendrix in the music video "Are You Experienced". He
received much praise for his ability to invoke the spirit of
Jimi Hendrix from MTV producer Mark Goodman, who also
had seen Hansen perform in Philadelphia's Tower Theater.


Hansen's skill at reproducing the Hendrix sound launches
him on tours with the original band mates from the "Jimi
Hendrix Experience" project, drummer Mitch Mitchell and
bassist Noel Redding.



In the early 90's, guitarist Leslie West brought comedian
Sam Kinison to see Hansen perform at LA's Roxy Theater
and this resulted in several tours performing live on stage
with Kinison as well as an HBO special.


In 1991, Jimi Hendrix alumni, Billy Cox, Mitch Mitchell,
Buddy Miles, and Noel Redding unite with Hansen, for a
huge celebration in honor of Jimi Hendrix's birthday.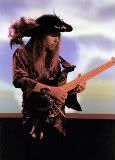 Former "Scorpions" member, Uli Jon Roth, asked Hansen
in 1991 to perform in a two-hour television special devoted
to Hendrix, with musicians Jack Bruce (Cream), Simon
Phillips (Jeff Beck, Toto) and John Wetton (Asia, King Crimson).

WEBSITE: UliJonRoth

Stations throughout Europe aired the Hendrix special
repeatedly, which created an ever-lasting demand for
The Randy Hansen Band to tour in the European market.
This was extremely successful and is still alive today in 2008.


The year is 1997, in Koper, Slovenia at the lovely Venetian
Palace, Randy Hansen, Buddy Miles and Neil Stubenhaus
perform for a packed house, on excusive Koper-Capodistria
National live TV.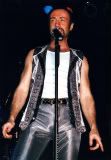 Hansen is hired by Paul Rodgers (Free, Bad Company,
The Firm, Queen) for his first solo tour, 1998.

MYSPACE: PaulRodgersTheVoice



In 2002, longtime friend Nicholas Cage asked Hansen
to act and perform in his directorial debut the movie
"Sunny" starring James Franco, Mena Suvari, Harry
Dean Stanton, and Nicholas Cage. Hansen immediately
accepted traveling to New Orleans for the cameo
appearance, acting and performing his original
composition "Angel Hair Trigger" written for the movie.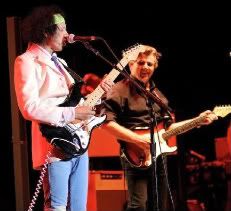 Steve Miller honors Hansen by inviting him onstage to
play with the Steve Miller band as well as opening the
show at the Puyallup Fair for thousands of adoring crazy
fans. Puyallup, WA, 2007.

MYSPACE: SteveMillerBand

RockStar ReUnion 2008 with Roger Fisher and Friends,
Hansen performed all night during the All-Star RockJam
of the decade with, Roger Fisher-Guitar, Steve Fossen-
Bass, Mike Derosier-Drums (3 original band members
from Heart), Tony "TC" Coleman-Drums (BB King), Goldy
McJohn-Keyboards(Steppenwolf), Allen White-Drums (Yes,
John Lennon), Lynn Sorensen-Bass/Violin (Paul Rogers,
Sex and Violins), Evan Sheeley-Bass (TKO, Sex and
Violins), Marino Corriea-Keyboards (Tommy Gunn and
the Damage Done from the War Babies), Gregg Fox-Keys,
FreddyDennis (The Kingsmen) and more.

MYSPACE: RockStarReUnion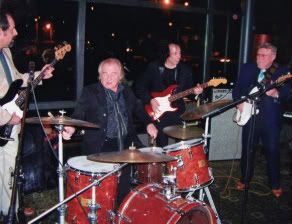 Hansen performs with Don Wilson-Guitar, The Ventures
(Rock & Roll Hall of Fame Inductee 2008), Alan White-
Drums (YES, John Lennon) and Kevin John Adams-Bass
(Randy Hansen Band USA). "Pacific Northwest Famous
Landmark Restaurant" The Canlis in the private Penthouse
dining room celebrating with Lady Diana E. Rhea, The
Boeing Company, 65 years of extraordinary service.
Mr. Scott Carson, Boeing Company President and
Mr. Mark Jenkins, Vice President and CEO along with
several other Seattleite's have a great time.

MYSPACE The Ventures: TheVentures
MYSPACE Alan White: ImagineAlanWhite

"For Rock's Sake" concert benefiting MusiCares. Randy
Hansen joins Alan White (YES/John Lennon/George
Harrison) and a host of other legendary musicians Spike
Edney (Queen), James Moses (Queen), Jeff Scott Soto
(Journey), Bernt Bodal (HOST). MusiCares: The MusiCares
Foundation, Inc., was established in 1989 by the National
Academy of Recording Arts and Sciences.

WEBSITE MusiCares: GrammyMusiCares
MYSPACE Jamie Moses: JamieMosesGuitar
MYSPACE Jeff Scott Soto:SewToe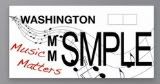 Rockers, Suits and the kids jam a benefit for music
education. Hansen joins former Governor of Arkansas,
former Presidential Candidate 2008 and bassist Mike
Hukabee, Legendary Drummer Alan White, two northwest
young groups Shotty and Oven Fresh and a host of local
musical talent raising awareness for the personalized
specialty music license plate project benefiting music
education in Washington State public schools.

WEBSITE: MusicPlates


Hansen performs September 2008 at the Koka Booth
Amphitheatre in Cary, North Carolina, for one of the
biggest concert events of 2008 — A benefit concert
for the Rock and Roll Hall of Fame and Museum
and the John Entwistle Foundation. A line-up comprised
of some of Rock & Rolls best-known front men performed
some of their individual or groups greatest hits
backed by an all-star band for the ages. Jack Bruce
(Cream), Alan White (Yes, John Lennon, George Harrison),
Marty Balin and Paul Kantner (Jefferson Starship), Tom
Constanten (Grateful Dead), Dennis DeYoung (Styx), Joe
Lynn Turner (Deep Purple and Rainbow), Buck Dharma
(Blue Oyster Cult) and Mark Farner (Grand Funk Railroad).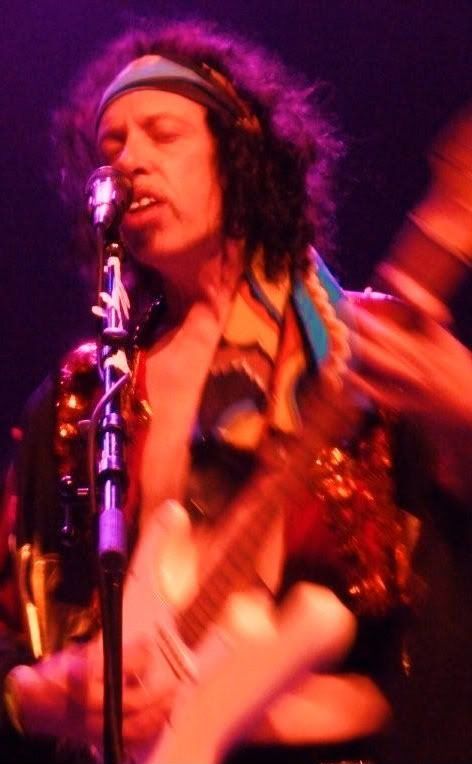 ~Karen Choyce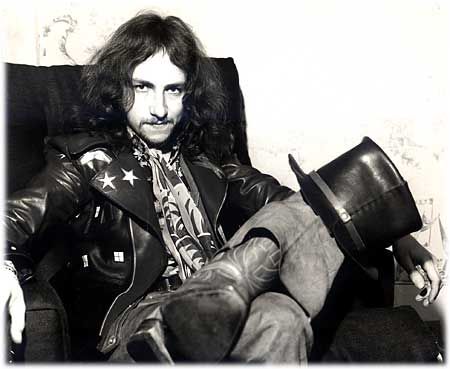 To My Family, Friends, Music Associates and Fans,

It is difficult to tell you how deeply saddened I feel
about Mitch Michell's death. What started my
relationship with Mitch many years ago as a very
extraordinary tour with original band mates from
the "Jimi Hendrix Experience" project, drummer
Mitch Mitchell and bassist Noel Redding. I felt a
special kinship and a privilege to have worked
with him and I will never forget his thoughtfulness
and kindness.

With great personal sorrow and passion I will continue
on performing with my respects to such an amazing
man full of grace and power. Forever in my heart Mitch
I dedicate my performances to you sir Mitch Michell.


Rest in eternal PEACE Brother Mitch,
Randy

..   I edited my profile with Thomas Myspace Editor V4.4 (www.strikefile.com/myspace)

..

Myspace Layouts at Pimp-My-Profile.com / Black w/teal green - Image Hosting
Member Since:
January 02, 2008
Members:
..Randy Hansen


Create Your Badge..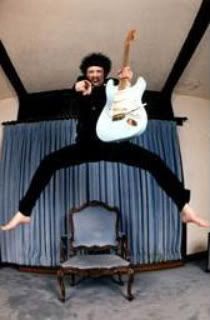 ~Jimmy Malecki
Influences:

~Spike Oneil, Bob Rivers & Joe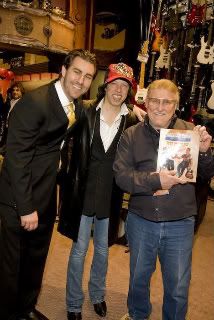 ~Doug Hills
(Guitar Center
Regional Manager)
~Don Wilson
(The Ventures)
Rock&Roll Hall of Fame 2008


~Steve Fossen
(Heart)
~Tony Coleman
(BB King)
~Scott Rosburg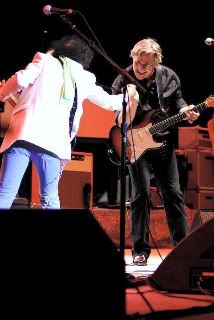 ~Steve Miller
Puyallup, WA 2007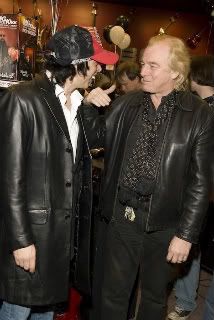 ~Alan White
(YES, John Lennon)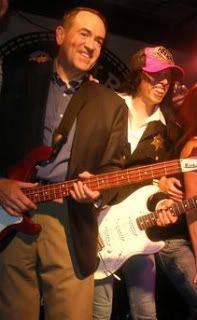 ~Mike Huckabee
(Former Presidential Candidate)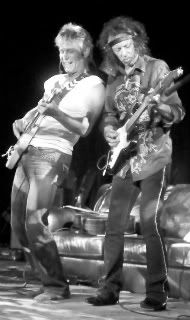 ~Roger Fisher
Seattle, WA 2008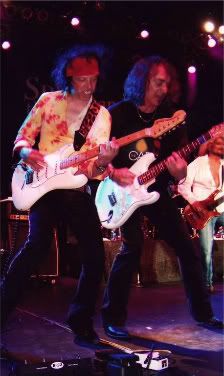 ~Joe Shikany RIP
Tacoma, WA 2008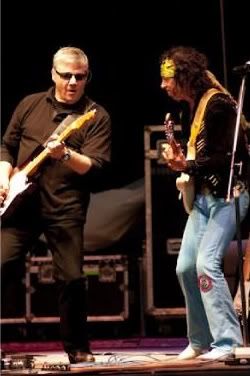 ~Steve Miller
Troutdale, OR 2009

RANDY HANSEN has 7969 friends.