Play

Play Next

Add to queue
Play

Play Next

Add to queue

48,088 plays

Play

Play Next

Add to queue

35,927 plays

Play

Play Next

Add to queue

50,263 plays

Play

Play Next

Add to queue

17,816 plays

Play

Play Next

Add to queue

11,921 plays
Genre: Electronica / Hip Hop / Reggae

Location NEW YORK/SF/PARIS, PACA, FR

Profile Views: 457826

Last Login: 8/20/2011

Member Since 6/28/2004

Website www.Jamalski.com

Record Label columbia,ozoreage,roughneck roughneck reality rec

Type of Label Indie

Bio

.................. .. .. .. .. .. .. .. .. .. ...... .. .. .. .............. .. .. .......... .. .. .... .......... .... .. .. .......................... .. .. .. .. .. .... .... .. ..............href="http://www.msplinks.com/MDFodHRwOi8vcGhvdG9idWNrZXQuY29t" target="_blank">.... ..................Jamalski-jump spread out....Video sent by JAMALSKI ..................Jamalski - anti bush song....Video sent by JAMALSKI.. ..................Capital j clip....Video sent by ..JAMALSKI.......... ................Jamalski and keaton in paris....Video sent by ..JAMALSKI.......... Music for me = life = living and living is not easy! this world is crazy with its ups and downs,wins and losses,relationships,wack r&b,love and lost loves,fear,poverty ,war,death , famine and genocide.for very clear reasons ....!!!!!!! (the united thieves, colonialist and corperate nazi pirates of the west). for most of the world life is ruff.....for some of us life is what we make it, but then again some people were just "dealt a bad hand" like people born in places that have have been raped and robbed of thier natural resources and there histories and cultures like the congo,haiti,palestine, all through the world " the gabrini greens aka the chi-town....back to the point!!!!! music m-m-m-m-m-m-music no matter what trials and tribulations we experiance is always there for us,music brings people together,music is a tool that can be utilized to release the pressures of this world,music is also a living spirit that connects us to the ancestors,and the spirit world!!!!!!!!!!!! Music unlike people is always there for us and if we cant find it we can make it !!!!!!!!!l for me music is a revolutionairy tool to spread information, educate,spark thoughts and to uncover truths hidden from years of lies and deciet. music is what i live for as well as the earth and its creation; let me take a moment to just drop some names of big influences in my life!!!!off the head top: bad brains,stimulators when harley flannagan was a 13 year old drummer (from the cromags) and me and jimmy gestapo (murphys law) would go see ss- decontrol and@maxs kansas city in 1982. the dead kennedys, the necros,the mob,discharge, and my all time favorite for "good ol american hardcore" which i consider the stage after the west coast (punk)era of circle jerks and doa and black flag is MY OLD SCHOOL SUPERHEROES ..............................is...........................................................................................MINOR THREAT....................................................... .............................BUT THEY COULD NEVER TOUCH THE MAD SKILLS OF THE BAD BRAINS THE BAD BRAINS BROUGHT THAT LOUD FAST RULES ATTITUDE AND THE DUB REGGAE AND WITH HR ON THE MIKE ITS WAS JUST INCREDIBLE; EVEN the misfits could not touch them any way u guys are to young you would not understand lets jump off that style and jump into this one ok ;;;get out your.2 pencil for this segment of my"music box on my page @my space i will just ramble off different groups and people that i look up to or have been influenced by!!!!!!!!!!!!!!!!!!!!!!!!!!!!!!!jonny ringo,lee vancliff,clint eastwood&general saint,mighigan and smiley,rankin toyan (in case you don't know what i am talking about.....make an engine search you gota freekin computer use it for something other than trying to get your pee pe wet!!!!!! back to bizz lets see yellow man&fathead'purple man,nigga kojack,major worries,admiral bailey,tiger,king jammys,king tubby,scientist,grand puba,art of noise,kraftwerk,residents,mantronix,just ice,cold crush brothers,grand wizard theodore,grandmaster kazz,bgarlie chase,kool moe de,trecherous 3,funky 4 +1 more,afrika bambatta,afrika islam,kool g rap, all forms of electro hip hop from the 80's,agustus pablo,lone ranger,studio 1,ranking joe,mikal"grammy" rose pinchers,vybes kartel,bailey,fearless,tc islam,bdp,prt,daddy freddy,roker tee,dj paul nice,rasco,planet asia,just-ice,kooool g rap ,douigi fresh,lakim shabazz,koooool rob gee,shinehead,black sheep,3rd bass,public enemy,the boogie boys,adolf da assasin,das efex,malcom maclaren,stanly clarke,herbie hancock,mahuvishna orkestra,baba mal.. ............ ..Jump Spread Out - Jamalski 1993 video.... ..Piece of Reality - Jamalski 1993 video.... ........ click the art for a link to new album featuring tunes from capital j (cannada) and future prophecies(norway) ,dirty deeds,(la) dj simon and chopper(germany)kantyze(paris) and a gang of other ruffneck drum and bass jungle hipstep buisness!!!!! its available in 2x vinyl (4 songs) or full length cd with over 16 tracks.. .. .. .. .. .. .. .. .... ......to buy retail or wholesale peep the link now.. ............ ........ .. .... .... .. .. .. .... ........ ........ Jamalski has performed all over the world, and still to this day travels throughout the globe DJing and MCing across the US, Europe, and Japan. He has recently released two singles on Jazz Child Records titled "Ganga Plane" and "No Murderin'", about the death of Biggie Smalls. Jamalski also appears on two tracks on the PSM compilation "Time's Up" and on the B-side of the first single from that release "True Freedom Fighters" with Rocker-T. He is also featured on "Mi Selecta" with the track, "Rinse Out." Over the past year, Jamalski has been terrorizing the international rave circuit. He has been crowned the number one stateside Jungle MC, seen performing with Aphrodite, Jumpin Jack Frost, Dylan and Facs, Dieselboy, DJ Dara, Rinse and Flux, Phantom 45, Danny the Wildchild and even MCing to house and breaks alongside DJ Dan, juju,ufo,abstractDonald Claude, and Fatboy Slim. The lyrical, mystical, magical, metaphysical, roughneck Jamalski is a guaranteed master of vibing up the crowd!!!!! "In the last years i was living in da states (bay area west coast) in the states rolling around playing in raves, d&b partys and hip hop massives and since 2000 i have been living in paris,france and playing all over swiss,belguim,germany spain and da uk.As a d&b/jungle/hipstep mc the last 2 years have been rough rinsin out day and night d&b ragga hip hop.. first things first my son marlo ski baby junglist socialist baby rebel i love him more than any fame, music ,money or flesh he is my true divine light shining big up bless up and love up baby "MARLOW SKIMALJA MITCHELL" born on feb 27th at 811 am in paris!!!!!!! send him blessings of divine light.. Some important dates : 1990: KRS One give the mic to Jamalski on Seven Dee-jay with Boogie Down Production (Edutainment album). On the same year, he performs for the first time in France with notably Cut Killer and Kheops spinning. 1993: First album Roughnecks Reality (Sony) is released 1994: Jamalski launches Concrete Jungle, the first jungle residence in New York City at The Village. alongside Shy FX, UK Apa 1996: Jamalski joins the club and rave scene of San Francisco which is at that time the principal home for Jungle in the US. 2000: Jamalski moves to Europe 2001 jamalski gets residency at the rex club(paris) and the world renound "black label" d&b soiree (10 years runnin) and starts to play out along side the best!!! just to name a few of the djays he has mceed for dj hype,andy c,danny c,moving fusion,dylan,ed rush,future prophecies,dj zinc ,adam f chase and status,keaton,universal prject,dj hazard,pascal,peshay,ez rollers...2005: Release of Ruffnecks Revenge, first 100% drum and bass/jungle/ragga buisness Distributor : Toolbox Records http://www.toolboxrecords.com.. .... ........ ........ .... .... ........ .... .... .... ...........click the art for a link to new album peace jamalski

Members

Some songs and videos here come peep them out........download as well !!! please send all messages to jamalski2000@yahoo.com i never have time to go through myspace messages to many and i dont check thank you jamalski .. .. .. .. .. .. .. .. .. .. .. .. .. .. .. .. .... ........ ........ ........ ........ .... .... ........ ........ ........ .... .... .... .... ....

Influences

Sounds Like
commented on CC Pasdebol's profile

" send me your email adress stp to jamalski2000@yahoo.com need to talk to you!!!"
01:39 | 698 plays | Apr 10 2009
Bio:
..
..........
.. ..
.. ..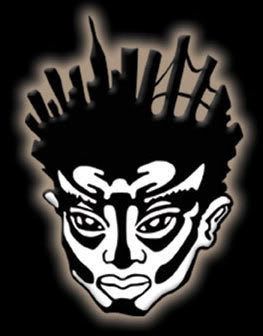 href="
http://www.msplinks.com/MDFodHRwOi8vcGhvdG9idWNrZXQuY29t
" target="_blank">
Jamalski-jump spread out
Video sent by JAMALSKI

Jamalski - anti bush song
Video sent by JAMALSKI
Jamalski and keaton in paris
Video sent by JAMALSKI

Music for me = life = living and living is not easy! this world is crazy with its ups and downs,wins and losses,relationships,wack r&b,love and lost loves,fear,poverty ,war,death , famine and genocide.for very clear reasons ....!!!!!!! (the united thieves, colonialist and corperate nazi pirates of the west). for most of the world life is ruff.....for some of us life is what we make it, but then again some people were just "dealt a bad hand" like people born in places that have have been raped and robbed of thier natural resources and there histories and cultures like the congo,haiti,palestine, all through the world " the gabrini greens aka the chi-town....back to the point!!!!! music m-m-m-m-m-m-music no matter what trials and tribulations we experiance is always there for us,music brings people together,music is a tool that can be utilized to release the pressures of this world,music is also a living spirit that connects us to the ancestors,and the spirit world!!!!!!!!!!!! Music unlike people is always there for us and if we cant find it we can make it !!!!!!!!!l for me music is a revolutionairy tool to spread information, educate,spark thoughts and to uncover truths hidden from years of lies and deciet. music is what i live for as well as the earth and its creation; let me take a moment to just drop some names of big influences in my life!!!!off the head top: bad brains,stimulators when harley flannagan was a 13 year old drummer (from the cromags) and me and jimmy gestapo (murphys law) would go see ss- decontrol and@maxs kansas city in 1982. the dead kennedys, the necros,the mob,discharge, and my all time favorite for "good ol american hardcore" which i consider the stage after the west coast (punk)era of circle jerks and doa and black flag is MY OLD SCHOOL SUPERHEROES ..............................is...........................................................................................MINOR THREAT....................................................... .............................BUT THEY COULD NEVER TOUCH THE MAD SKILLS OF THE BAD BRAINS THE BAD BRAINS BROUGHT THAT LOUD FAST RULES ATTITUDE AND THE DUB REGGAE AND WITH HR ON THE MIKE ITS WAS JUST INCREDIBLE; EVEN the misfits could not touch them any way u guys are to young you would not understand lets jump off that style and jump into this one ok ;;;get out your.2 pencil for this segment of my"music box on my page @my space i will just ramble off different groups and people that i look up to or have been influenced by!!!!!!!!!!!!!!!!!!!!!!!!!!!!!!!jonny ringo,lee vancliff,clint eastwood&general saint,mighigan and smiley,rankin toyan (in case you don't know what i am talking about.....make an engine search you gota freekin computer use it for something other than trying to get your pee pe wet!!!!!! back to bizz lets see yellow man&fathead'purple man,nigga kojack,major worries,admiral bailey,tiger,king jammys,king tubby,scientist,grand puba,art of noise,kraftwerk,residents,mantronix,just ice,cold crush brothers,grand wizard theodore,grandmaster kazz,bgarlie chase,kool moe de,trecherous 3,funky 4 +1 more,afrika bambatta,afrika islam,kool g rap, all forms of electro hip hop from the 80's,agustus pablo,lone ranger,studio 1,ranking joe,mikal"grammy" rose pinchers,vybes kartel,bailey,fearless,tc islam,bdp,prt,daddy freddy,roker tee,dj paul nice,rasco,planet asia,just-ice,kooool g rap ,douigi fresh,lakim shabazz,koooool rob gee,shinehead,black sheep,3rd bass,public enemy,the boogie boys,adolf da assasin,das efex,malcom maclaren,stanly clarke,herbie hancock,mahuvishna orkestra,baba mal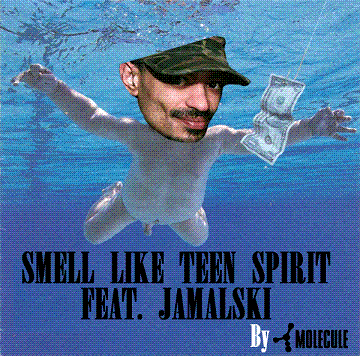 Jump Spread Out - Jamalski 1993 video
Piece of Reality - Jamalski 1993 video
click the art for a link to new album featuring tunes from capital j (cannada) and future prophecies(norway) ,dirty deeds,(la) dj simon and chopper(germany)kantyze(paris) and a gang of other ruffneck drum and bass jungle hipstep buisness!!!!! its available in 2x vinyl (4 songs) or full length cd with over 16 tracks

......to buy retail or wholesale peep the link now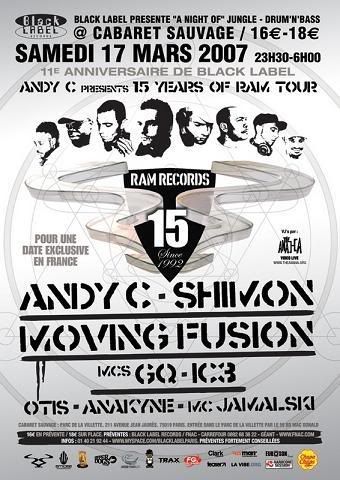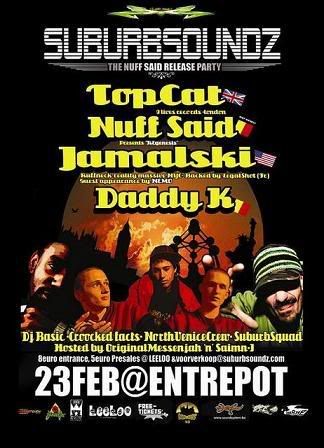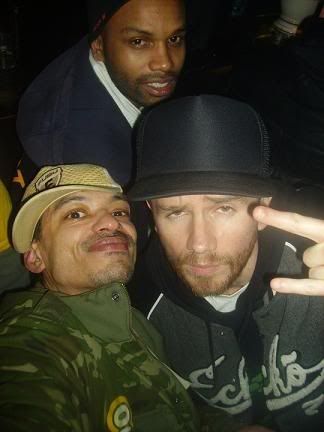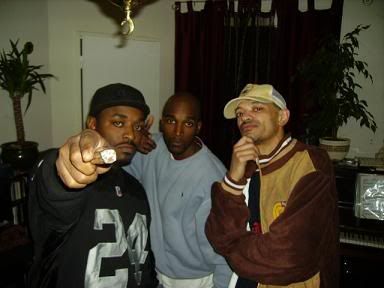 Jamalski has performed all over the world, and still to this day travels throughout the globe DJing and MCing across the US, Europe, and Japan. He has recently released two singles on Jazz Child Records titled "Ganga Plane" and "No Murderin'", about the death of Biggie Smalls. Jamalski also appears on two tracks on the PSM compilation "Time's Up" and on the B-side of the first single from that release "True Freedom Fighters" with Rocker-T. He is also featured on "Mi Selecta" with the track, "Rinse Out." Over the past year, Jamalski has been terrorizing the international rave circuit. He has been crowned the number one stateside Jungle MC, seen performing with Aphrodite, Jumpin Jack Frost, Dylan and Facs, Dieselboy, DJ Dara, Rinse and Flux, Phantom 45, Danny the Wildchild and even MCing to house and breaks alongside DJ Dan, juju,ufo,abstractDonald Claude, and Fatboy Slim. The lyrical, mystical, magical, metaphysical, roughneck Jamalski is a guaranteed master of vibing up the crowd!!!!! "In the last years i was living in da states (bay area west coast) in the states rolling around playing in raves, d&b partys and hip hop massives and since 2000 i have been living in paris,france and playing all over swiss,belguim,germany spain and da uk.As a d&b/jungle/hipstep mc the last 2 years have been rough rinsin out day and night d&b ragga hip hop
first things first my son marlo ski baby junglist socialist baby rebel i love him more than any fame, music ,money or flesh he is my true divine light shining big up bless up and love up baby "MARLOW SKIMALJA MITCHELL" born on feb 27th at 811 am in paris!!!!!!! send him blessings of divine light
Some important dates : 1990: KRS One give the mic to Jamalski on Seven Dee-jay with Boogie Down Production (Edutainment album). On the same year, he performs for the first time in France with notably Cut Killer and Kheops spinning. 1993: First album Roughnecks Reality (Sony) is released 1994: Jamalski launches Concrete Jungle, the first jungle residence in New York City at The Village. alongside Shy FX, UK Apa 1996: Jamalski joins the club and rave scene of San Francisco which is at that time the principal home for Jungle in the US. 2000: Jamalski moves to Europe 2001 jamalski gets residency at the rex club(paris) and the world renound "black label" d&b soiree (10 years runnin) and starts to play out along side the best!!! just to name a few of the djays he has mceed for dj hype,andy c,danny c,moving fusion,dylan,ed rush,future prophecies,dj zinc ,adam f chase and status,keaton,universal prject,dj hazard,pascal,peshay,ez rollers...2005: Release of Ruffnecks Revenge, first 100% drum and bass/jungle/ragga buisness Distributor : Toolbox Records http://www.toolboxrecords.com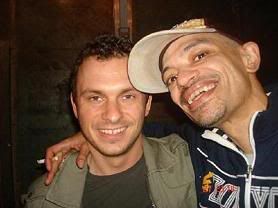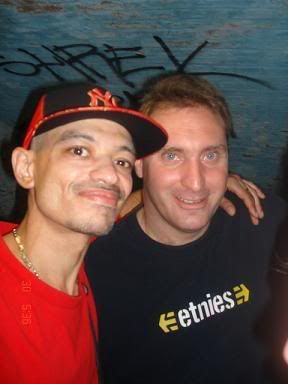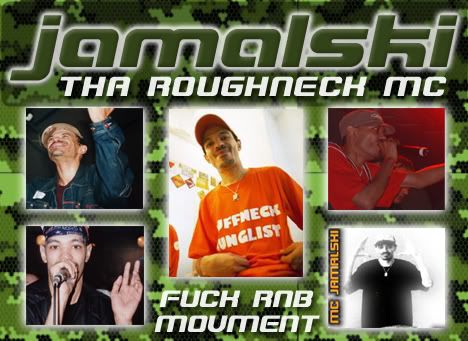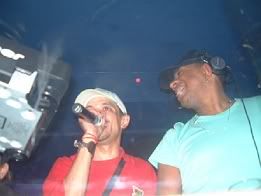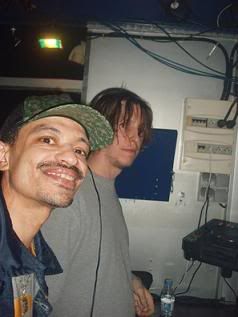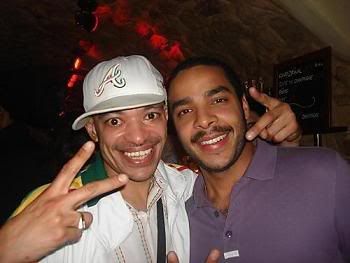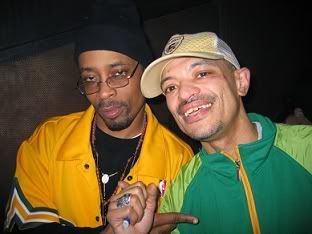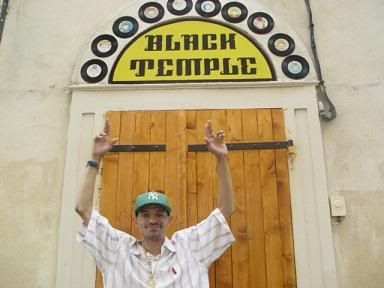 Member Since:
June 28, 2004
Members:
Some songs and videos here come peep them out........download as well !!! please send all messages to jamalski2000@yahoo.com i never have time to go through myspace messages to many and i dont check thank you jamalski ..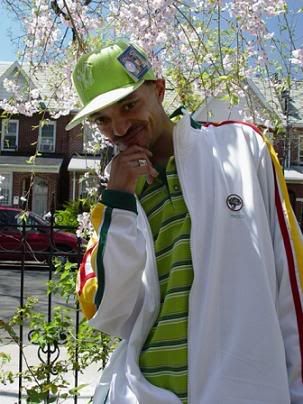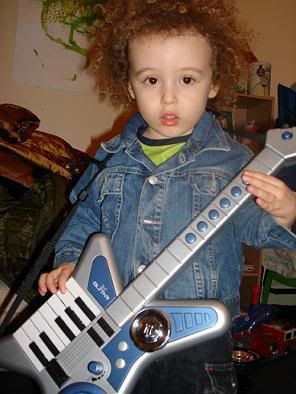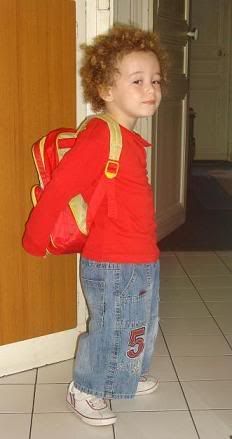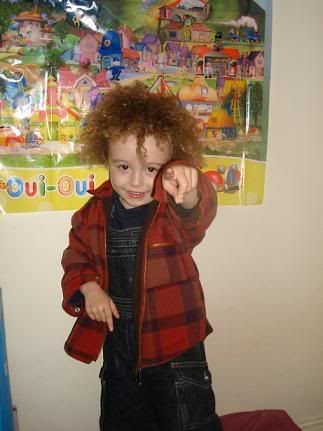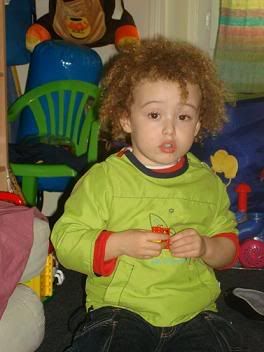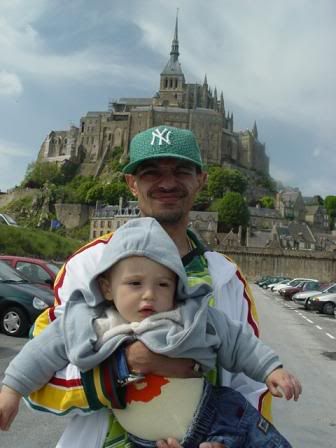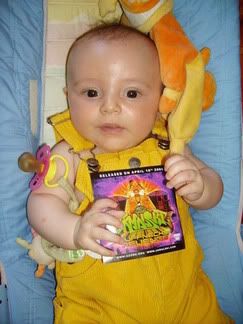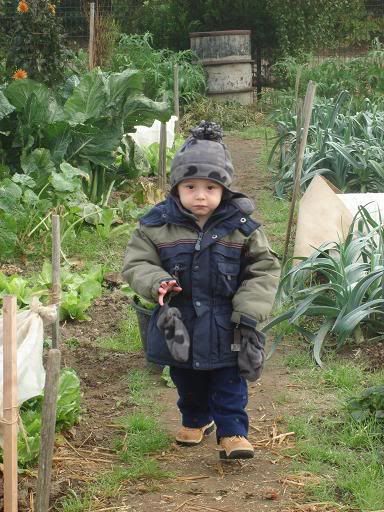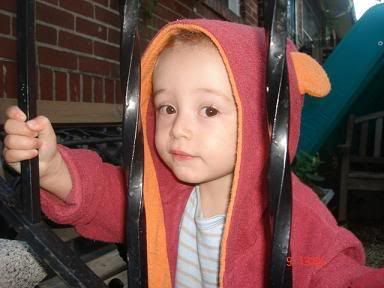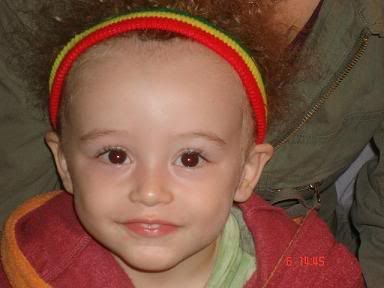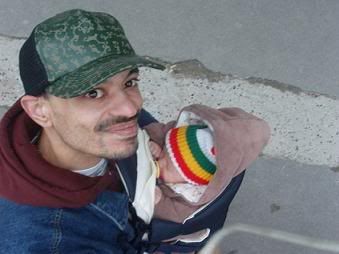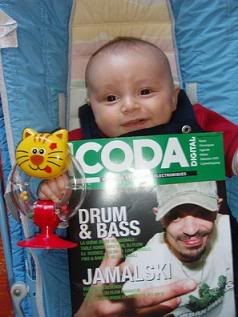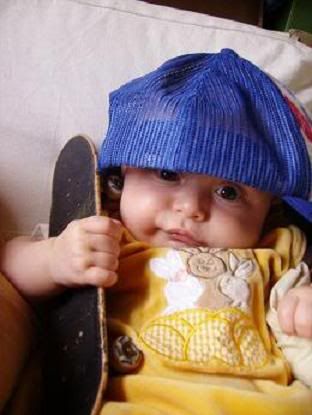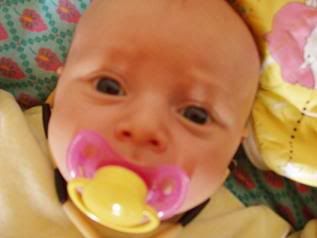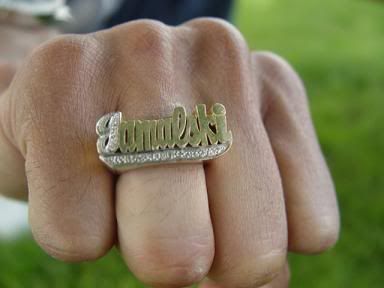 Record Label:
columbia,ozoreage,roughneck roughneck reality rec
Label Type:
Indie
MC JAMALSKI has 40665 friends.