No recent updates in this category.
Why not...
Luzz E. hasn't earned any badges yet... have you?
About me:
sOn mis personas favoritaz! por que estan ahi coando lo necesitoh, me escuchan, me ayudan y me apoiian y me hacen reir mucho los amo con todo mi corazon (L)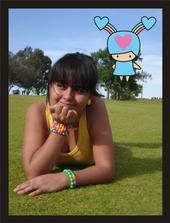 Es mi Caro mi Hermana.. LA mejor de todo el mundisimo! ella es mi vida entera. La paso de lujo con ella, vivimos de la tonteria total.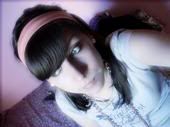 Cenith. Una niña ... la conocii hace poco y woow es de las mejores personas quue conosco. Con eiia no hay momentos de estres cero seriedad, es de esas personas con las que me puedo entender con solo un gestoo es lo maximo.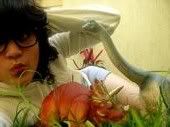 Esta niña es la mas hermosa y Genial del mundo. Ella me hace fuerte siempre aparece cuando la necesito, no la veo muy seguido pero Es de las personas que valen la pena en la Vida!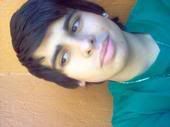 Mau. Este nniño esta con migo en TODO momento. Lo adoro me fascina star con el, platicar, tontear, cashondear ;d ajjaaa, pelear ess el mejor tipoo.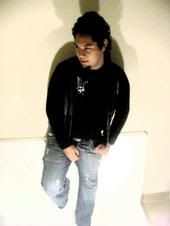 Mich es mi Maxximo mio edá? Lo admiro Muchisimo lo quiero. lo conoci hace poco me encanta charlar con el aun que se alejo para estudiar pero siempre sta en mi corazon y lo sabe!



Who I'd like to meet:
Soy Luz. Soy pequeña, gritona, feliz, enamorada de todos (;;D). y Ruda >=|.



Status:

Divorced

Orientation:

Not Sure

Body type:

5' 4" / Body builder

Ethnicity:

Black / African descent

Religion:

Mormon

Zodiac Sign:

Gemini

Children:

I don't want kids

Education:

In college