About me:
WATCH our short film "Candy." NOW!!!!
..
Some of the organizations and projects that I support are listed below. Please check them out before you read about me. I think you'll learn a bit about me by seeing what I support.


Thanks.

I am all about being able to accomplish anything that I set my mind on. I refuse to give up. That's just me.
First off... YES. I DO PLAY THE CLONE OF JESUS CHRIST IN A FILM.
now that I've answered that... read on.
I'm a Jersey Boy @ heart.
..NOW...:
....
As I take a look back on the years, I wonder how I ended up here? It's interesting, and I find everyday that I learn something new about the world and even more so, about myself.
I took some time to revamp my thinking and now I believe that things are falling more in line for me.
I try to stay positive about many things that I do and I want every venture to be successful. Some are & some are not, but such is the way of Life.
Take a moment: Everyone should do this every so often : Just sit back, think about all the things you want and then think about the things you can do right now to make it begin to become Reality.
.. Okay.. Now I'll Move On:
..
I'm an Actor and I've been a performer all my life. I really couldn't tell you anything else that I would want to be doing with my life.
I love film, music, stage, art. I am a true Bohemian.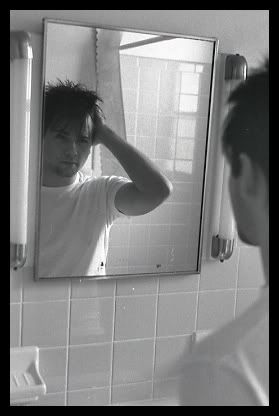 Any spare time I have, I spend it writing. Scripts, song lyrics or just in a journal I'm keeping.
The Journal is for when I get so old that I am wearing Depends and only eating Jello. At least I'll have an exact recount of my life written by my hand. (even if I can't read it)
But anyway, with age comes wisdom and I am not fearful of Age. No one should be. With Time comes Wrinkles & with Wrinkles comes the ability to scare small children without Consequence!
..MOVING ON a Little MORE:..
Check Out My Official Website:
You can check out my website:
www.jessekozel.onlyhere.net
or on these sites:
www.talentmatch.com/jessekozel1
,
www.onemodelplace.com
Shameless Self Promotion... Somebody Has To Do It!
If you like any of the photographs you see here and are looking for the photographer,
LEAH BROWN
is who you want and she is amazing.
You can reach her here on MySpace at:
Myspace.com/leahmariasofia
....
Who I'd like to meet:
As long as you're open minded I welcome you.



I Look Forward to meeting You!

Status: Single
Here for: Networking, Friends
Hometown: Dunellen, NJ
Orientation: Straight
Body type: 5' 8" / Average
Ethnicity: White / Caucasian
Zodiac Sign: Sagittarius
Children: Undecided
Smoke / Drink: No / Yes
Education: Some college
Occupation: professional pretender and creator of things you w
Music

Movies

Heroes

..My Grandmother..

.. After an abusive Husband, 3 daughters of her own and many hard hours of work in her life, she takes on the challenge of another child at an age when most retire. That's something most mothers wouldn't do for a daughter that treated them like shit. My Grandmother raised me well. Looking back, we really didn't have much...but she never let on. I really wish I could make up for all that time, but she passed away in Dec. '03 from a combination of Alzheimer/Dementia & Nursing Home Neglect.
Bayshore High School

Bradenton,Florida
Graduated: 1999
Student status: Alumni
Degree: High School Diploma
Clubs: Bayshore Theatre Company- Vice President; Music Makers; French Club; Paw Print-Entertainment Writer

1995 to 1999

Dunellen High

Dunellen, NEW JERSEY
Graduated: 1999
Student status: Alumni
Degree: High School Diploma
Clubs: Only stayed there for 7th and 8th Grades, before they moved everyone to Lincoln. I moved to FL my 8th grade year.

1993 to 1994