Play

Play Next

Add to queue
Play

Play Next

Add to queue

67 plays

Play

Play Next

Add to queue

4,025 plays

Play

Play Next

Add to queue

2,499 plays

Play

Play Next

Add to queue

2,416 plays

Play

Play Next

Add to queue

2,385 plays
Genre: Flamenco / Metal / Rock

Location Madrid,Cádiz, Es

Profile Views: 202600

Last Login: 3/12/2013

Member Since 8/17/2008

Website this fucking one!!!

Type of Label Major

Bio

Members

Influences

Sounds Like
"LIFE IS NOT A JOURNEY TO THE GRAVE WITH THE INTENTION OF ARRIVING SAFELY IN A PRETTY AND WELL PRESERVED BODY, BUT RATHER TO SKID IN BROADSIDE, THOROUGHLY USED UP, TOTALLY WORN OUT, AND LOUDLY PROCLAIMING: WOW.... WHAT A RIDE !!!" Angel Francisco Sandín Sanchez,"KiKo", nace en España.A los 7 años,hipnotizado por The Beatles,siente la necesidad imperiosa de "aporrear" los brazos de un sillón de escay al ritmo de Ringo Starr.Esa fijación por golpear al ritmo crece con el tiempo y el swing de Ringo quedó desbancado por la contundencia de Phill Rudd de AC/DC Conoció el trabajo de músicos como Clive Burr,Dave Holland,Ian Paice,Phill Taylor y un jovencísimo Lars Ulrich.Conviene decir que KiKo es un músico autodidacta -En 1981 formó su primer grupo BASURA.Despues fundaría grupos como VULKANO,AWACK y formó parte de APOCALIPSIS.Tambien fundó OVERDRIVE junto a Mario Cea,ex-APOCALIPSIS-En 1987 es llamado para integrarse en 69FORBIDDEN,grupo de tendencias garaje de gran proyección musical del momento con su disco "Prohibido el 69".En esta etapa KiKo se forma como baterista profesional.Finalizado el proyecto 69,KiKo se reúne con Mario Cea en 1989 y fundan PRE$IDENT,que consigue contrato discográfico con el sello BARRABAS y publican el album "Have a nice trip" .Rotas las relaciones con BARRABAS,PRE$IDENT produce y publica su segundo album "ViVen"en directo en 1997 para el sello DIAMANTE-El tema "El sucio Barrabás" está dedicado en cuerpo y alma a ese maldito sello.PRE$IDENT se disuelve en 1998.KiKo siguió tocando para bandas como SALSAMANCA o MAR ROJO-En 2000 entra a formar parte del grupo de rock COMMO y en 2002 abandona el proyecto.KiKo también formó parte de la banda del Colectivo de Músicos de Salamanca para la presentación de sus "Conciertos Didácticos".Actualmente colabora con FLAMENKO Y YO en la producción de lo que será su primer album "Persiguiendo un sueño" , KiKo Sandín es un producto al servicio de los entes interesados en su trabajo como asesor rítmico,músico para directos,grabaciones,producción musical,colaboración y en definitiva una herramienta en venta al alcance de TODOS.Otros,lo definirían..."MERCENARIO".

SUPPORT KIKO SANDIN!
Copy & Paste The Code On Your Page

Ángel Francisco Sandín Sánchez, "KIKO", was born in SPAIN. When he was just 7 years old, mesmerized for The Beatles, he feels the need "to hit" an old family armchair with a couple of broom pieces,under the rythm of Ringo Starr. Ringo's mellow swing was displaced by Phil Rudd's strength, ACDC drummer.KIKO knew the job of musicians like Clive Burr..s,Dave Holland..s,Ian paice..s,Phill Taylor..s and the young Lars Ulrich..s-.KIKO is a self-taught guy, In 1981 he founded his first band BASURA (trash). Aferwards VULCANO, AWACK and lately he became a member of APOCALIPSIS (apocalypse). KIKO also founded OVERDRIVE along with Mario Cea-In 1987 became a member of the band 69 FORBIDDEN,with garage tends and a big projection at that time,the album "69 PROHIBIDO"(69 forbidden,about a Ronald Reagan..s law).In this period KIKO gets a pro musical formation as a drummer.Being the 69 FORBIDDEN project over,KIKO and Mario Cea got together again and both founded PRE$IDENT in 1990,geting a musical contract with BARRABAS COMPANY,the album "HAVE A NICE TRIP" was published in 1993 .Broken relations with BARRABAS (the dirty),PRE$IDENT procuced and published its second album called "VIVEN"(They are alive) recorded live in 1997 for DIAMOND COMPANY.The song "El sucio Barrabas"(Dirty Barrabas)was completely dedicated to that damned company.PRE$IDENT splitted up in 1998.KIKO kept playing with bands like SALSAMANCA,MAR ROJO(Red Sea).In 2000,KIKO became a member of a rock & roll band called COMMO,and in 2002 he quitted.KIKO also was a member of "COLECTIVO DE MUSICOS DE SALAMANCA"(Salamanca Music Asociation) and with this band,KIKO presented "Educational Concerts".Nowadays KIKO is working with FLAMENKO Y YO,producing his first album "PERSIGUIENDO UN SUEÑO"(Chasing a Dream).KIKO SANDIN is a musician at your service,to whom it may concern,KIKO has currently become a musical rythm advisor,a great musician for live concerts,for recordings,musical production.KIKO is nowadays a "TOOL" for sale.Some may call him,MERCENARY.

SUPPORT KIKO SANDIN!
Copy & Paste The Code On Your Page

I LOVE IT LOUD... THE LOUDER THE BETTER!!! I proudly destroy DW, LUDWiG and PREMiER Drum Works,DW hardware and pedals,PAiSTe cymbals,ViC FiRTH drumsticks and ReMO drumheads
MY BEST FRIENDS ON HERE
FLAMENKO Y YO,my brother,been helpin him a little...
Tania,YOU ROCK A LOT<3
Erlene Garcia,The Artist,must see her amazing art for movies like "Scorpion king"
MY lil BRO,MR.AngeL RubiN...listen "HEAVY METAL" and put some SWEET in your ears! HE FCKNG ROCKS!!! his new work,he totally ROCKS !,,!
Toni Loyas,LiPSTiCK MAGAZiNE´S singer,SHE ROCKS!
Sharon,the sweetest<333
SAM & THE MOB,a really good and talented friend!
Kiko $andin™ has 19703 friends.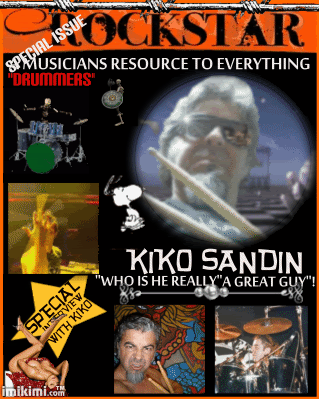 BY FRANK KINGKAPS 7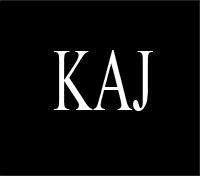 The BeaTles,the beguinning... RINGO STARR
PHIL RUDD
JOHN BONHAM R.I.P.
IAN PAICE
CLIVE BURR
NICKO McBRAIN
PETER CRISS
ERIC CARR R.I.P.
YES,I DO LOVE KISS...ANY QUESTION?
LARZ ULRICH
NICK MENZA
JOEY JORDISSON
James Owen Sullivan "THE REV" R.I.P.