Play

Play Next

Add to queue
Play

Play Next

Add to queue

10,430 plays

Play

Play Next

Add to queue

5,687 plays

Play

Play Next

Add to queue

7,748 plays

Play

Play Next

Add to queue

2,743 plays

Play

Play Next

Add to queue

27,508 plays
Genre: Rock

Location Bloomington, Un

Profile Views: 1727971

Last Login: 1/18/2013

Member Since 10/27/2005

Website mellencamp.com/

Record Label Rounder Records

Type of Label Major

Bio

.. .. .. .. .. .. ...... ..Save Some Time To Dream Live Farm Aid 2009.... .. .. .. .. .. .. ...... ..Keep Your Eyes On The Prize Live At The White House.. .. .. .. .. .. .. .. ...... ..A Ride Back Home Video - Song From Life Death Love and Freedom.... .. .. .. .. .. .. .... .. .. ..Troubled Land Music Video - Song From Life Death Love And Freedom.... .. .. .. .. .. .. .... .. ..John Mellencamp Life, Death, Love & Freedom EPK.... .. .. .. .. .. .. .. .. .. Born October 7, 1951 in Seymour, Indiana, John Mellencamp fell in love with music at an early age and was gigging in local bars and fronting a soul band by the time he was 14. His professional music career began in earnest in 1976 when MCA Records released his first album, The Chestnut Street Incident. His manager dubbed him Johnny Cougar out of his belief that nobody would buy a record by anybody named Mellencamp. John protested but was overruled -and eventually, of course, reclaimed his birth name as his public name. After releasing a few albums, he broke out in 1979 with his first hit, "I Need A Lover" In 1982 his fifth album American Fool was the year's best-selling album on the strength of two huge hits, "Hurts So Good," and the number 1 single "Jack & Diane,"

The albums that followed in the 80's, Uh-Huh, Scarecrow, Lonesome Jubilee, and Big Daddy, were released under the name John Cougar Mellencamp. Hit singles during this period included "Crumblin Down," "The Authority Song," "Small Town," "Rain On The Scarecrow," "Lonely Ol Night," ""R.O.C.K. In The U.S.A.," "Paper In Fire," "Check It Out," "Cherry Bomb," "Pop Singer," and "Jackie Brown." Mellencamp took the music on the road with a band that many considered the best in the business, playing approximately 1,000 shows around the globe during decade. 

In 1985, John's concern for the plight of the American farmer, which had been voiced in the Scarecrow album, brought him together with Willie Nelson and Neil Young in launching Farm Aid. It became an annual event and has helped make people aware of the issues farmers face and how they affect on the entire nation. By the early 1990's "Cougar" was finally gone from John's name and a string of successful albums as John Mellencamp--Whenever We Wanted, Human Wheels and Dance Naked (including the number 2 single "Wild Night")--were released. In 1991 John made his film debut, starring in and directing Falling From Grace, a modest box office success that was well received by critics. John suffered a mild heart attack while touring in 1994 in support of Dance Naked. This forced him to take a break from his music career, but he returned strong in 1996 and released Mr. Happy Go Lucky, which featured the hit "Key West Intermezzo" (I Saw You First). Healthier and happier, he returned to touring in 1997 and continued to write and record frequently. Releases included 1998's John Mellencamp, 1999's Rough Harvest, 2001's Cuttin Heads, and 2003's Trouble No More . Hit singles during that time ranged from "Your Life Is Now" to "I'm Not Running Anymore" to "Peaceful World."

John continued to tour throughout 1999, 2001, 2002, 2005 and 2006. He received the 2001 Billboard Century award in recognition of all that he had accomplished over the course of his career and was honored with the Woody Guthrie Award in 2004. Previously, he was awarded a Grammy and had been nominated a total of 11 times.

 Words & Music: John Mellencamp's Greatest Hits was released in 2005. It was his first career-spanning collection and featured 35 of his biggest hits plus two new songs, one of which, "Walk Tall," was backed with an award-winning video that condemned discrimination. It was followed in January of 2007 by a new studio album, Freedom's Road. It featured the hit song "Our Country" and the singles " Bowing at number 5, it was the highest debuting album of his career and led to a Grammy nomination for "Our Country" in the best Solo Rock Performance category. By that summer, he had already begun working on his next album. His first collaboration with producer T Bone Burnett, Life, Death, Love, and Freedom was released in July 2008, with John and the Mellencamp band commencing on a corresponding summer tour that included a stop in Australia in the Fall. A career landmark occurred on March 10, 2008, when John was inducted into the Rock And Roll Hall Of Fame by Billy Joel at the annual induction ceremony in New York City. 

 He hardly rested on his laurels with the release of Life, Death, Live and Freedom (an acclaimed live disc containing most of the songs from Life, Death, Love, and Freedom), and John's participation in a summer-long tour with Bob Dylan and Willie Nelson. During days off John recorded, No Better Than This, again produced by T Bone Burnett. He recorded at sequentially at historic facilities in the American South: The First African Baptist Church in Savannah, Sun Studio in Memphis, and in Room 414 of the Gunter Hotel in San Antonio where Robert Johnson, the enigmatic blues shaman has recorded more than 70 years earlier with Mellencamp's songs recorded on a 55 year old mono tape recorder using just one microphone. The album was released in August of 2009, its production and the tour that spawned it documented in It's About You, a documentary film by Kurt and Ian Markus that premiered at the SXSW Film Festival in March of 2010. The release of No Better Than This preceded by a few weeks by the four-CD box set, On The Rural Route 7609 made up mainly of versions of some of his classic songs other then the well known ones in general release. These included two particularly innovative tracks from two iconic individuals not generally associated with music recordings: race relations expert Dr. Cornel West, who dramatically recited the lyrics to "Jim Crow," and Academy Award-winning actress Joanne Woodward-John's favorite actress-who likewise provided an emotionally charged reading of the lyrics to "The Real Life." Work continues on John's hugely ambitious "Ghost Brothers of Darkland County" musical theater collaboration with Stephen King--a project that has been in the works for 10 years. 

To recap, the story, which involves domestic turmoil will reach the public in two forms. It will be released as an innovative three-disc package featuring a two-disc radio play style performance, a disc containing only performances of the songs and a book version of the script. The set is being produced by T Bone Burnett. The story also will be featured as a Broadway style stage production. It is expected that the play will be staged in the spring of 2012. Meanwhile, John also continued his other career activity: painting. Having first come to New York with the intention of studying painting if his music career aspirations didn't pan out, he started painting in earnest in the 1980's as a way to be creative in a more self-contained manner. His style has evolved over the years as evidenced by several gallery shows and published portfolios, and in recent years he has increased his output by completing nearly 100 new works. 

John has said many times in interviews that you will never meet anyone luckier than John Mellencamp. He is grateful for the support of those who have enjoyed his work and career over the years. If he has any advice to offer, it is to be tenacious: John's found that far too many people quit too soon in the face of early disappointment. While his own early efforts may have been faltering, he stayed with it--and that tenacity has been rewarded with the successes that continue to the present. John Mellencamp continues to live and work in Bloomington, Indiana. He is the father of two sons Hud and Speck and three daughters, Michelle, Teddi Jo and Justice. Subscribe to John's MySpace blog to receive updates and check out his website at ..http://www.mellencamp.com! .. .. ....JOIN JOHN'S OFFICIAL MAILINGLIST.... .. .. .. ..First Name .. ...... .. .. ..Last Name.. ...... .. .. ..Email Address .. ...... .. .. ..Date of Birth .. .. M: .. D: .. Y: .. .. .. .. ..Country.. .. .. ..Select Country.. .. Ireland .. .. United Kingdom .. .. United States .. .. Australia .. .. Canada .. .. France .. .. Germany .. .. Italy .. .. Japan .. .. Netherlands .. .. Spain .. ..-----------------------------------------.. .. Afghanistan .. .. Albania .. .. Algeria .. .. American Samoa .. .. Andorra .. .. Angola .. .. Anguilla .. .. Antarctica .. .. Antigua and Barbuda .. .. Argentina .. .. Armenia .. .. Aruba .. .. Australia .. .. Austria .. .. Azerbaijan .. .. Bahamas .. .. Bahrain .. .. Bangladesh .. .. Barbados .. .. Belarus .. .. Belgium .. .. Belize .. .. Benin .. .. Bermuda .. .. Bhutan .. .. Bolivia .. .. Bosnia and Herzegovina .. .. Botswana .. .. Bouvet Island .. .. Brazil .. ..Brunei Darussalam.. .. Bulgaria .. .. Burkina Faso .. .. Burundi .. .. Cambodia .. .. Cameroon .. .. Canada .. .. Cape Verde .. .. Cayman Islands .. .. Central African Republic .. .. Chad .. .. Chile .. .. China , People's Republic of.. .. Christmas Island .. ..Cocos (Keeling) Islands .. .. Colombia .. .. Comoros .. .. Congo , Republic of the.. .. Cook Islands .. .. Costa Rica .. .. Cote d'Ivoire .. .. Croatia .. .. Cuba .. .. Cyprus .. .. Czech Republic .. .. Denmark .. .. Djibouti .. .. Dominica .. .. Dominican Republic .. .. East Timor .. .. Ecuador .. .. Egypt .. .. El Salvador .. .. Equatorial Guinea .. .. Eritrea .. .. Estonia .. .. Ethiopia .. .. Falkland Islands (Malvinas).. .. Faroe Islands .. .. Fiji .. .. Finland .. .. France .. .. French Guiana .. .. French Polynesia .. ..French Southern Territories.. .. Gabon .. .. Gambia .. .. Georgia .. .. Germany .. .. Ghana .. .. Gibraltar .. .. Greece .. .. Greenland .. .. Grenada .. .. Guadeloupe .. ..Guam.. ..Guatemala.. ..Guinea.. ..Guinea-Bissau.. ..Guyana.. ..Haiti.. ..Heard Island and McDonald Islands.. ..Holy See (Vatican City State).. ..Honduras.. ..Hong Kong.. ..Hungary.. ..Iceland.. ..India.. ..Indonesia.. ..Iran, Islamic Republic of.. ..Iraq.. ..Ireland.. ..Israel.. ..Italy.. ..Jamaica.. ..Japan.. ..Jordan.. ..Kazakhstan.. ..Kenya.. ..Kiribati.. ..Korea, Democratic People's Republic of.. ..Korea, Republic of.. ..Kuwait.. ..Kyrgyzstan.. ..Lao People's Democratic Republic.. ..Latvia.. ..Lebanon.. ..Lesotho.. ..Liberia.. ..Libyan Arab Jamahiriya.. ..Liechtenstein.. ..Lithuania.. ..Luxembourg.. ..Macao.. ..Macedonia, The Former Yugoslav Republic of.. ..Madagascar.. ..Malawi.. ..Malaysia.. ..Maldives.. ..Mali.. ..Malta.. ..Marshall Islands.. ..Martinique.. ..Mauritania.. ..Mauritius.. ..Mayotte.. ..Mexico.. ..Micronesia, Federated States of.. ..Moldova, Republic of.. ..Monaco.. ..Mongolia.. ..Montserrat.. ..Morocco.. ..Mozambique.. ..Myanmar.. ..Namibia.. ..Nauru.. ..Nepal.. ..Netherlands.. ..Netherlands Antilles.. ..New Caledonia.. ..New Zealand.. ..Nicaragua.. ..Niger.. ..Nigeria.. ..Niue.. ..Norfolk Island.. ..Northern Mariana Islands.. ..Norway.. ..Oman.. ..Pakistan.. ..Palau.. ..Panama.. ..Papua New Guinea.. ..Paraguay.. ..Peru.. ..Philippines.. ..Pitcairn.. ..Poland.. ..Portugal.. ..Puerto Rico.. ..Qatar.. ..Reunion.. ..Romania.. ..Russian Federation.. ..Rwanda.. ..Saint Helena.. ..Saint Kitts and Nevis.. ..Saint Lucia.. ..Saint Vincent and the Grenadines.. ..Saint-Pierre and Miquelon.. ..Samoa.. ..San Marino.. ..Sao Tome and Principe.. ..Saudi Arabia.. ..Senegal.. ..Seychelles.. ..Sierra Leone.. ..Singapore.. ..Slovakia.. ..Slovenia.. ..Solomon Islands.. ..Somalia.. ..South Africa.. ..South Georgia and the South Sandwich Islands.. ..Spain.. ..Sri Lanka.. ..Sudan.. ..Suriname.. ..Svalbard and Jan Mayen.. .. Swaziland .. .. Sweden .. .. Switzerland .. .. Syrian Arab Republic .. .. Taiwan , Province of China .. .. Tajikistan .. .. Tanzania , United Republic of.. .. Thailand .. .. Togo .. ..Tokelau.. .. Tonga .. .. Trinidad and Tobago .. .. Tunisia .. .. Turkey .. .. Turkmenistan .. .. Turks and Caicos Islands .. .. Tuvalu .. .. Uganda .. .. Ukraine .. .. United Arab Emirates .. .. United States Minor Outlying Islands .. .. Uruguay .. .. Uzbekistan .. .. Vanuatu .. .. Venezuela .. .. Viet Nam .. .. Virgin Islands , British.. .. Virgin Islands , U.S... ..Wallis and Futuna.. .. Western Sahara .. .. Yemen .. .. Yugoslavia .. .. Zaire .. .. Zambia .. .. Zimbabwe .. .. .. .. .. .. Mobile .. ...... .. .. ..Gender.. .. .. ..Male.. ..Female.. .. .. .. .. ..I agree to the ..Terms and Conditions.. .. .... .. .... .. .... .. .. .. .. .. ..

Members

.. .. .. .. .. .. .. ........ .. ........ .. ........ .. .. .. .. Mike Wanchic - Guitar and Background Vocals.... Andy York - Guitar and Background Vocals.... Miriam Sturm - Violin.... Dane Clark - Drums and Percussion.... Jon E Gee - Bass Guitar .... Troye Kinnett - Keyboard and Accordion.... ..MELLENCAMP DISCOGRAPHY.. .. .. .......... ...... .. .. ........ .. .......... ...... .... ...... .... .......... ...... .... .......... ........... .......... .......... .......... ...... .... .......... ...... .... .......... ...... .... .......... ...... .... .......... ...... ....

Influences

Sounds Like
03:22 | 3326 plays | Aug 20 2010
Bio:
.. ..

No Better Than This Official Video
Save Some Time To Dream Live Farm Aid 2009
Keep Your Eyes On The Prize Live At The White House
A Ride Back Home Video - Song From Life Death Love and Freedom
Troubled Land Music Video - Song From Life Death Love And Freedom
John Mellencamp Life, Death, Love & Freedom EPK
Born October 7, 1951 in Seymour, Indiana, John Mellencamp fell in love with music at an early age and was gigging in local bars and fronting a soul band by the time he was 14. His professional music career began in earnest in 1976 when MCA Records released his first album,
The Chestnut Street Incident
. His manager dubbed him Johnny Cougar out of his belief that nobody would buy a record by anybody named Mellencamp. John protested but was overruled -and eventually, of course, reclaimed his birth name as his public name.
After releasing a few albums, he broke out in 1979 with his first hit,
"I Need A Lover"
In 1982 his fifth album
American Fool
was the year's best-selling album on the strength of two huge hits,
"Hurts So Good,"
and the number 1 single
"Jack & Diane,"
The albums that followed in the 80's,
Uh-Huh
,
Scarecrow
,
Lonesome Jubilee
, and
Big Daddy
, were released under the name John Cougar Mellencamp. Hit singles during this period included
"Crumblin Down,"
"The Authority Song,"
"Small Town,"
"Rain On The Scarecrow,"
"Lonely Ol Night,"
""R.O.C.K. In The U.S.A.,"
"Paper In Fire," "Check It Out," "Cherry Bomb,"
"Pop Singer
," and
"Jackie Brown."
Mellencamp took the music on the road with a band that many considered the best in the business, playing approximately 1,000 shows around the globe during decade.
In 1985, John's concern for the plight of the American farmer, which had been voiced in the
Scarecrow
album, brought him together with Willie Nelson and Neil Young in launching Farm Aid. It became an annual event and has helped make people aware of the issues farmers face and their effect on the entire nation.
By the early 1990's "Cougar" was finally gone from John's name and a string of successful albums as John Mellencamp--
Whenever We Wanted
,
Human Wheels
and
Dance Naked
  (including the number 2 single "Wild Night")--were released. In 1991 John made his film debut, starring in and directing
Falling From Grace
, a modest box office success that was well received by critics. He met model Elaine Irwin that year when she starred in the video for his hit
"Get A Leg Up."
They were married later that year and now have two boys, Hud and Speck. John also has three daughters, Michelle, Teddi Jo and Justice, from earlier marriages.
John suffered a mild heart attack while touring in 1994 in support of
Dance Naked
. This forced him to take a break from his music career, but he returned strong in 1996 and released
Mr. Happy Go Lucky
, which featured the hit
"Key West Intermezzo" (I Saw You First)
. Healthier and happier, he returned to touring in 1997 and continued to write and record frequently. Releases included 1998's
John Mellencamp
, 1999's
Rough Harvest
, 2001's
Cuttin Heads
, and 2003's
Trouble No More
. Hit singles during that time ranged from
"Your Life Is Now"
to
"I'm Not Running Anymore"
to
"Peaceful World."
John continued to tour throughout 1999, 2001, 2002, 2005 and 2006. He received the 2001 Billboard Century award in recognition of all that he had accomplished over the course of his career and was honored with the Woody Guthrie Award in 2004. Previously, he was awarded a Grammy and had been nominated a total of 11 times.
Words & Music: John Mellencamp's Greatest Hits
was released in 2005. It was his first career-spanning collection and featured 35 of his biggest hits plus two new songs, one of which, "Walk Tall," was backed with an award-winning video that condemned discrimination. It was followed in January of 2007 by a new studio album,
Freedom's Road
. It featured the hit song "
Our Country
" and the singles "
Someday
" and "
The Americans."
Bowing at number 5, it was the highest debuting album of his career and led to a Grammy nomination for "Our Country" in the best Solo Rock Performance category. John promoted the album extensively by performing on numerous TV shows and touring throughout North America from the Fall of 2007 to early 2008.
By summer 2007 John had already begun working on his next album with Grammy winning producer T Bone Burnett.
Life, Death, Love, and Freedom
was released on July 15, 2008, with John and the Mellencamp band commencing on a corresponding summer tour that included a stop in Australia in the Fall. But a career landmark occurred on March 10, 2008, when John was inducted into the Rock And Roll Hall Of Fame by previous inductee Billy Joel at the annual induction ceremony in New York City.
He hardly rested on his laurels. This year has seen the release of
Life, Death, Live and Freedom
(an acclaimed live disc containing most of the songs from Life, Death, Love, and Freedom), and John's participation in the concert event of the summer, The Bob Dylan Show with John Mellencamp and Willie Nelson. During days off John commenced recording of his next studio album,
No Better Than This,
for release in August 2010. Having stated his intention of making a different kind of album, he recorded at several historic facilities including the first African-American church in the U.S. (in Savannah, Georgia), the legendary Sun Studios in Memphis, and the Gunter Hotel in San Antonio, where blues pioneer Robert Johnson recorded blues staples like "Sweet Home Chicago" and "Crossroad Blues." In order to get the sound and feel of these vintage blues recordings, he taped his new songs using antique recording equipment.
At the same time John compiled a four-CD box set, "On The Rural Route 7609" made up mainly of versions of some of his classic songs other then the well known ones in general release. These included two particularly innovative tracks from two iconic individuals not generally associated with music recordings: race relations expert Dr. Cornel West, who dramatically recited the lyrics to "Jim Crow," and Academy Award-winning actress Joanne Woodward-John's favorite actress-who likewise provided an emotionally charged reading of the lyrics to "The Real Life." "7609" released June 15, 2010.
Work continues on John's hugely ambitious "Ghost Brothers of Darkland County" musical theater collaboration with Stephen King--a project that has been in the works for 10 years.
To recap, the story, which involves domestic turmoil will reach the public in two forms. It will be released as an innovative three-disc package featuring a two disc radio play style performance, a disc containing only performances of the songs and a book version of the script. The set is being produced by T-Bone Burnett. The story also will be featured as a Broadway style stage production. There is currently no timeline for when the CD package or when the stage production will be released to the public.
Meanwhile, John also continued his other career activity-painting. Having first come to New York with the intention of studying painting if his music career aspirations didn't pan out, he started painting in earnest in the 1980's as a way to be creative in a more self-contained manner. His style has evolved over the years as evidenced by several gallery shows and published portfolios, and in recent years he has increased his output by completing nearly 100 new works. Incidentally, some of John's paintings can be seen here on his Myspace home page; more recent work can be found on his web site.
John has said many times in interviews that you will never meet anyone luckier than John Mellencamp. He is grateful for the support of those who have enjoyed his work and career over the years. If he has any advice to offer, it is to be tenacious: John's found that far too many people quit too soon in the face of early disappointment. While his own early efforts may have been faltering, he stayed with it--and that tenacity has been rewarded with the successes that continue to the present.
Subscribe to John's MySpace blog to receive updates and check out his website at
http://www.JohnMellencamp.com
and his Fan Club's sister site at
http://www.clubcherrybomb.net
! ..
JOIN JOHN'S OFFICIAL MAILINGLIST
..
First Name
..
Last Name
..
Email Address
..
Date of Birth
M: .. D: .. Y: ..
Country
Mobile
..
Gender
I agree to the Terms and Conditions ..

..
..
..
Member Since:
October 27, 2005
Members:
Mike Wanchic - Guitar and Background Vocals
Andy York - Guitar and Background Vocals
Miriam Sturm - Violin
Dane Clark - Drums and Percussion
Jon E Gee - Bass Guitar
Troye Kinnett - Keyboard and Accordian
MELLENCAMP DISCOGRAPHY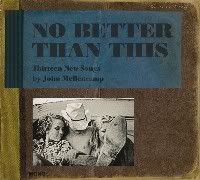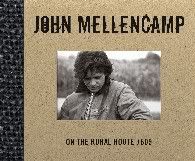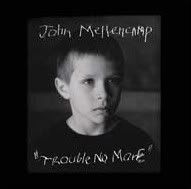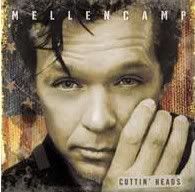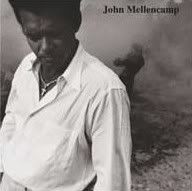 .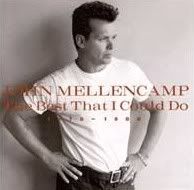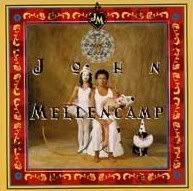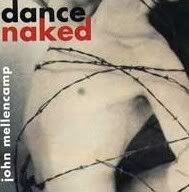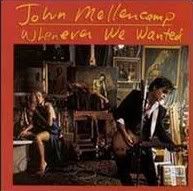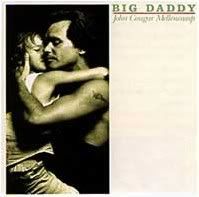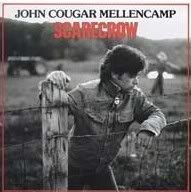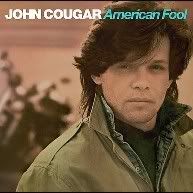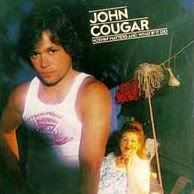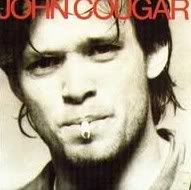 Record Label:
Rounder Records
JOHN MELLENCAMP has 47446 friends.