One of the pioneers of laptop electronics, Ikue Mori has been breaking new ground on the musical frontier for three decades. From her early days in the landmark No Wave band DNA, to her years as a regular in the downtown improvisation community and more recently as one of the epicenters of the international laptop electronic scene, Ikue has become an underground hero—yet her work is still sorely underappreciated. This newest solo CD features Ikue's idiosyncratic take on contemporary dance rhythms and electronica. Fascinating ambient textures, detailed improvisations and pulsing hypnotic rhythms clash and combine in this complex and charismatic electronic masterpiece.

Available at Tzadik.com


---
FRKWYS Vol. 6: Julianna Barwick & Ikue Mori LP

Frkwys Vol. 6 features four pieces composed and performed by artists Julianna Barwick and Ikue Mori as part of a month-long installation curated by RVNG Intl. at White Columns gallery, New York, NY. ... more info here



Julianna Barwick & Ikue Mori - Dream Sequence from RVNG Intl. on Vimeo.




---
KIBYOSHI (DVD)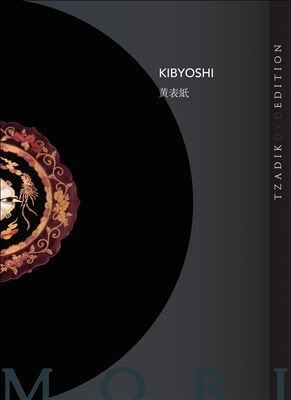 Ikue Mori continues to be one of the most respected and original voices in the laptop electronic music scene. Distinct and personal, her sounds are immediately recognizable as her own. For the past several years she has been incorporating visual imagery into her presentations, animating cutouts from Japanese woodblock prints in ways both charming and disturbing. Her latest work is her best yet, and draws upon the rich literature of Japanese Kibyoshi, satirical comics which pointed sharp barbs at contemporary society with a sharp focus on gossip, literature, political affairs and current events. Reversing, inverting and twisting truth and fiction, Ikue Mori creates a rich world of her own with sound and image. Featuring the charismatic voice of Makigami Koichi and the percussion of Mark Nauseef, Kibyoshi is a masterpiece!

More Info...
Available at Tzadik.com


---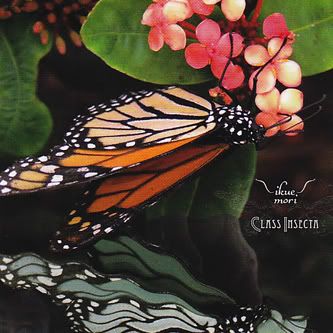 One of the pioneers of laptop electronics, Ikue Mori has been breaking new ground on the musical frontier for three decades. From her early days in the landmark No Wave band DNA, to her years as a regular in the downtown improvisation community and more recently as one of the epicenters of the international laptop electronic scene, Ikue has become an underground hero—yet her work is still sorely underappreciated. This newest solo CD features Ikue's idiosyncratic take on contemporary dance rhythms and electronica. Fascinating ambient textures, detailed improvisations and pulsing hypnotic rhythms clash and combine in this complex and charismatic electronic masterpiece.

Available at Tzadik.com


This page is not running by Ikue Mori !

For more information please visit




Current Working Groups:

Phantom Orchard
w/ Zeena Parkins

Mephista
w/ Sylvie Courvoisier and
Susie Ibarra

Death Ambient
w/ Fred Frith and Kato Hideki

Agra Dharma
w/ Sylvie Courvoisier and Makigami Koichi

H-alpha
w/ Jim Black and Briggan Krauss

Electric Masada
w/ Cyro Baptista, Joey Baron, Trevor Dunn, Marc Ribot, Jamie Saft, Kenny Wollesen and John Zorn

and on various occasions with Mark Nauseef, John Zorn, Kim Gordon, Fred Frith, Thurston Moore, Okkyung Lee, Jim Staley, Sylvie Courvoisier and many others.