No recent updates in this category.
Why not...
The Dubmonster hasn't earned any badges yet... have you?
Play

Play Next

Add to queue
About me:
..
..
Layout Created at KillerKiwi.net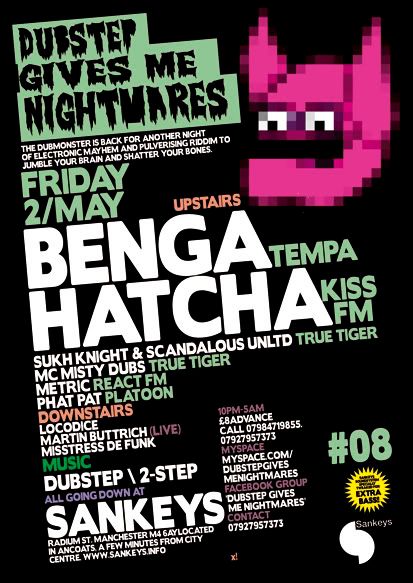 The Dubmonster, once believed to be a mythical creature, is widely thought to have been born in Hell; conceived during a one-night stand between the whore of Babylon and Rik Waller. He lived in the depths of Hades for years, torturing war criminals and internet spammers. Legend has it that a chance meeting with King Tubby caused the creature to be released from the depths of Hell, due to the huge volume of bass produced. After a relaxing holiday in Jamaica, the Dubmonster set to work, devouring the souls of WAGs and minor celebrities across the globe. The creature now finds itself in Manchester, the home of Coleen Mcloughlin and a million pointless indie bands; continuing his mission to obliterate swagness in all forms, growing fat upon the flesh of wastemen.
FACEBOOK GROUP: Dubstep Gives Me Nightmares -
http://www.facebook.com/group.php?gid=2506712384
Who I'd like to meet:
Status:

Single

Height:

7' 11"

Zodiac Sign:

Leo