Cloning Sound Radio Show with Pacho & Pepo on IBIZA Global Radio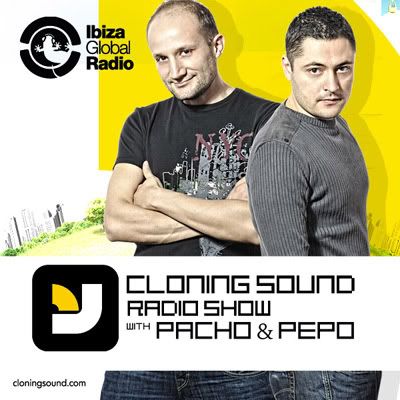 Dear friends,
We are glad to inform you that tonight starts Pacho & Pepo's weekly radio show on Spanish TOP radio station Ibiza Global Radio!
It is called Cloning Sound Radio Show with Pacho & Pepo and is brought every Wednesday between 1am and 2am (Ibiza time) by Ibiza Global Radio FM or online on the main website –
www.ibizaglobalradio.com
Soon you will enjoy our free Podcast of the show in iTunes!
Listen to Pacho & Pepo Worldwide!
..
Bio:
Cloning Sound was founded in 2008 by Pacho B and Pepo, better known as Ellectrica. The label is based in Bulgaria and its main idea is to publish high quality underground sound between techno, minimal and house tracks for the big dancing. This label is for the people who love massive sound, for those who like dancing and for people that love surprises.
Send your Demo to:
Cloning Sound
7A Blvd. Maria Luiza
4000 Plovdiv
Bulgaria
... or use our Drop Box:
Send me your track
Marco Carola plays Ellectrica vs. Nick and Danny Chatelain - Backspins (Carlo Lio remix)