Play

Play Next

Add to queue
Play

Play Next

Add to queue

1,084 plays

Play

Play Next

Add to queue

701 plays

Play

Play Next

Add to queue

494 plays

Play

Play Next

Add to queue

3,555 plays

Play

Play Next

Add to queue

6,359 plays
Genre: Indie / Punk / Rock

Location Poznan, Wielkopolskie, PL

Profile Views: 72904

Last Login: 8/1/2011

Member Since 11/28/2006

Website www.alienautopsy.pl

Record Label Biodro Records

Type of Label Indie

Bio

.... ALIEN AUTOPSY. W skład zespołu wchodzi trzech Anglik�w I jednen Polak. Zwykli nazywać się mianem Best British Band in Poland i trzeba przyznać, że mają 100% racji. Ich pierwszy album został nagrany "za grosze", jednak był na tyle dobry, że w ramach trasy koncertowej udało się im zjechać całą Polskę wzdłuż i wszerz. Ich muzykę śmiało można por�wnać do The Clash czy The Buzzcocks. Swoją wersją kawałka Maanam's "Lucciola" zachęcili ludzi do dosłownego "Alien Autopsy". Obecnie finalizują pracę nad albumem "Destination Paranoid", kt�ry zawiera kompozycje bardziej wyrafinowane I dojrzałe, jednak nadal pozostające w konwencji punkowo-rockującej, wymuszającej mniej lub bardziej skoordynowane ruchy ciała i głowy. Alien Autopsy to muzyczna podr�ż poprzez całą gamę zebranych wsp�lnie doświadczeń, kt�ra opowiada i pięknie podkreśla dotychczasową historię zespołu. .. .. .. .. .. .. .. .. .. .. .. .. .. .. Alien Autopsy - Honda...... .. .. .. .. .. .. .. .... Alien Autopsy on TVP1...... .. .. .. .. .. .. .. .......... .. .. .. .. .. .. .. ...... ...... .. .. .. .. .. .. .. .. .. ..

Members

...... COMING SOON!!! Destination Paranoid on Biodro Records. 3 tracks for preview on this page ........ Steve - Bass ...... Michal - Drums ...... Dave - Guitar/Vox ...... James - Guitar/Vox

Influences

...... Out now!!! LUCCIOLA E.P. Alien Autopsy venture into Polish pop history and turn out their version of Maanam's classic number 'Lucciola'. Limited edition of 500. Includes 3 new songs. Pre-order your copy at www.mustyrecords.pl ...... Alien Autopsy - Out now! Buy it here www.alienautopsy.pl The debut album from Alien Autopsy which underlines the roller-coaster ride of events leading to it's release ...... Alien Autopsy - Out now! Buy it here www.alienautopsy.pl Includes Microwave and Abducted sang in Polish ...... Alien Autopsy - 'Honda' the video. Watch it here!

Sounds Like
MANAGEMENT & BOOKING:

WickedSound
Cezary Wytych
..czarek@wickedsound.pl
tel. +48 602 268 074


Bio:
ALIEN AUTOPSY. W skład zespołu wchodzi trzech Anglików I jednen Polak. Zwykli nazywać się mianem Best British Band in Poland i trzeba przyznać, że mają 100% racji. Ich pierwszy album został nagrany "za grosze", jednak był na tyle dobry, że w ramach trasy koncertowej udało się im zjechać całą Polskę wzdłuż i wszerz. Ich muzykę śmiało można porównać do The Clash czy The Buzzcocks. Swoją wersją kawałka Maanam's "Lucciola" zachęcili ludzi do dosłownego "Alien Autopsy". Obecnie finalizują pracę nad albumem "Destination Paranoid", który zawiera kompozycje bardziej wyrafinowane I dojrzałe, jednak nadal pozostające w konwencji punkowo-rockującej, wymuszającej mniej lub bardziej skoordynowane ruchy ciała i głowy. Alien Autopsy to muzyczna podróż poprzez całą gamę zebranych wspólnie doświadczeń, która opowiada i pięknie podkreśla dotychczasową historię zespołu.
Sklep:
Gadżety i wydawnictwa Alien Autopsy można nabyć w sklepie internetowym, realizowanym na stronach Allegro i dostępnym pod tym
adresem.
Alien Autopsy - Honda
Alien Autopsy on TVP1
Member Since:
November 28, 2006
Members: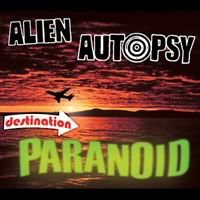 OUT NOW!!! Destination Paranoid and Bring Me The Head of TT on Halfeaten Records.
3 tracks for preview on this page
Steve - Bass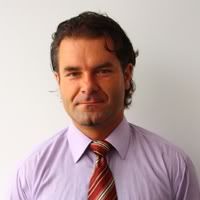 Michal - Drums
Dave - Guitar/Vox
James - Guitar/Vox
Influences: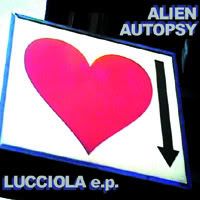 Out now!!! LUCCIOLA E.P. Alien Autopsy venture into Polish pop history and turn out their version of Maanam's classic number 'Lucciola'. Limited edition of 500. Includes 3 new songs. Pre-order your copy at
www.mustyrecords.pl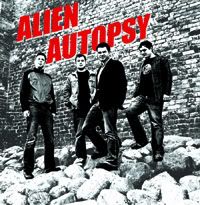 Alien Autopsy - Out now! Buy it here
www.alienautopsy.pl
The debut album from Alien Autopsy which underlines the roller-coaster ride of events leading to it's release
Alien Autopsy - Out now! Buy it here
www.alienautopsy.pl
Includes Microwave and Abducted sang in Polish
Alien Autopsy - 'Honda' the video. Watch it here!

Record Label:
Biodro Records
04:11 | 436 plays | Jun 3 2010