Stephanie Witch hasn't earned any badges yet... have you?
General

Music

::Dances around singing "Opps I did it again! I shoot that bitch dead in the head!.....":: any guess on what I might... just might dislike!?! I am a big fan of Danzig anyything that he has touched in my eyes is the fucking bible sense of music....

Movies

Television

Books

And lets see... Stephen King, John Saul, Dean Koontz, Anne Rice, A. A. Miline. J. R. R. Tolken, Lemony Snicket, J. K. Rowling.. Just to name a few authors books I like to read.
About me: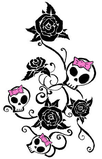 This is to inform you about me. What do you want to know? I have the greatest joy anyone could ever ask for and that is my boys Frank and Joe and my little diva Helena.
I am me. I am that random spec of human waste that was created to fuck with your minds. I don't believe in abortion's, I think marriage of the same sex should be allowed and accepted, biggest disgust me, I am a M.A.D.D. member and a W.A.R. supporter. I have tattoo's and piercings.
I think cops, firefighters and teachers should get paid more then politics. War in other countries is none of America's business... We have war's happening every day in the ghetto's of this country.
As you can see I am very set in my ways. I have my own rules that I live by. What I do is my own thing. One day I will be judged by something higher then you all and when that day comes he will judge me for my own selfish acts and not for me trying to please the rest of yous.
My dearest friend, if you don't mind
I'd like to join you by your side
Where we can gaze into the stars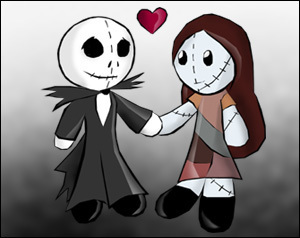 And sit together, now and forever
For it is plain as anyone can see
We're simply meant to be
Who I'd like to meet:
Anyone and everyone... Why? 'Cause I like people!









..
Myspace Editor
Pimp MySpace
..
Myspace Contact Tables
Status:

Married

Here for:

Friends

Hometown:

Philadelphia

Body type:

6' 0" / More to love!

Ethnicity:

White / Caucasian

Zodiac Sign:

Libra

Children:

Proud parent

Smoke / Drink:

Yes / Yes

Education:

In college
Olney Hs

Philadelphia,Pennsylvania

Graduated:

2002

Student status:

Alumni

Degree:

High School Diploma

2001 to 2002

Uniontown Area Shs

Uniontown,Pennsylvania

Graduated:

N/A

Student status:

Alumni

2000 to 2001

Edison Hs/fareira Skills

Philadelphia,Pennsylvania

Graduated:

N/A

Student status:

Alumni

Degree:

None

1998 to 2000